How to Apply for Internships
Applying for an internship starts with you putting a resume and cover letter together.
You can think of these documents as your handshake, a first impression to potential employers. They're the key to getting an internship interview. Your resume for an internship is just as important as your resume for a regular job. If you've never written a resume before, your college likely has a student career service office that can help. When creating a resume, you want to list your education, work experience, and related awards and hobbies. At this point, you might not have a lot of experience. That's okay. Even if your resume doesn't look full, a perfect document can win over an employer. Here are some resume tips you should keep in mind: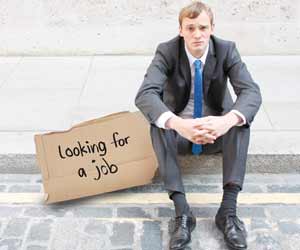 Proofread, proofread, proofread. Spelling errors and other typos can really hurt your chances.
Don't be elaborate. Even if your only work experience is a part-time job you held in high school or blue-collar summer jobs, resist the urge to "pad" your resume with elaborate language.
Keep it at one page. When you apply for jobs following college, a longer resume might be fine, but at this point, stick to a single page.
Include volunteer jobs. You probably don't have much experience, but don't forget to list any volunteer jobs you held. These show responsibility just like paying jobs.
Keep your high school information short. You can include it if the only other education information you have is about the degree you're currently pursuing, but don't go into great detail. High school isn't that important to most employers.
Along with your resume, you'll need to send a cover letter. Here is where you can get creative and begin to elaborate more on the information you've provided with your resume. In general, you want to sell yourself. Use the first paragraph as an introduction to you, talk about what you can bring to the table in the second paragraph, use the third paragraph to elaborate on your educational goals and work history, and close the letter with the first paragraph.
Like with your resume, keep your cover letter to a single page, and make sure, above all, that it is error-free. Try to be innovative, standing out from all of the other cover letters, and always look for a contact person. Don't address it to "sir/madam" or "whom it may concern." If the internship ad doesn't give a name, call the company and ask for one.