Types of Internships
Not all internships are created equal. There are actually three types of internships:
Typical internships are entry-level, educational jobs that can be paid or unpaid and usually give you college credit for your work (but not always). Usually, these internships last for one semester, although sometimes you can find internships that last for two semesters.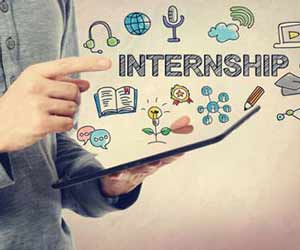 Externships are usually only a few weeks long at most, are mainly based on job shadowing and are typically unpaid and do not give you college credit. Sometimes, an externship is based on giving you experience in one specific skill, acting like a very focused internship.
Cooperative education experiences are internship programs that are usually required and are available only to students in certain majors. Usually, they are full-time, and you're much more likely to be offered a full-time job. If your college requires an internship, they usually have a cooperative education program. These positions are easier to get then typical internships and externships.
There are internships available for almost every single college major. In some cases, you don't even have to be in college to apply for an internship. However, some majors are more likely to offer internships than others. If you're in any of the following majors, you'll likely be required to participate in an internship, usually through a cooperative education program:
Any medical major (MD, nurse, dental, etc.)
Alternative medical majors
Education majors (both secondary and elementary)
Culinary arts majors
Majors in most two-year technical schools (electrical, heating/ventilation, etc.)
Legal majors
You'll also likely have to complete an internship if you are a social work major, communications major, or scientific research major. Visit our photography internships page in another section, if this is a career path of interest.Every school has different requirements depending on their ideas about job experience. Keep in mind, though, that electing to apply for an internship can help you get a full-time job in your study area after you get your diploma.
Internships can be further divided and categorized in a number of ways – by length, paid vs. unpaid, and for college credit or not. When searching for an internship, keep all of these aspects of the opportunity in mind. Usually, the best internships are three months long, paid, and for college credit. However, that isn't the best option for everyone, and these prize programs aren't highly available.