Tips for Surviving an Internship
Being an intern can be stressful. You're asked to do the worst jobs, even though you aren't making much money (if you're making any at all). Surviving an internship can be a daunting task, but remember what you're trying to accomplish. Because you'll likely be gone in a few months, others working in the environment might not make an effort to get to know you, and sometimes, your bosses forget that you aren't a full-time employee and they forget to let you in on what's going on, expecting you to automatically understand everything.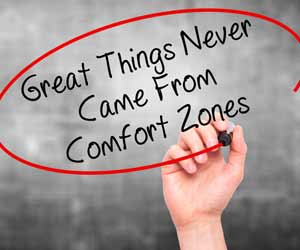 You can survive. Internships might be stressful, but they are also great for your resume and can open doors for you after college. Here are some great tips on how to survive an internship:
Be extremely clear about your schedule. It is easy for an employer to forget that you have educational responsibilities as well, so they might call you to come to work at inopportune times. Try to be flexible, but at the start of the internship, write down your schedule and give it to your boss to keep handy.
Ask if you can take part in things. Sometimes, employers don't think about your interests. All you have to do is ask! Speak up, letting your boss know that you're interested in sitting in on a meeting or helping to do a certain task. They'll likely be happy to let you do a little learning.
Talk to your school's internship advisor if the job is lacking. As an intern, you might be responsible for lowly jobs like going for coffee, but at the same time, that's not all your job should be. You should get to perform tasks or at least watch others, helping you understand your field of study. If you aren't, voice your concerns to your boss and to your college.
Treat your internship like you would any job – be punctual, organized, creative, friendly, and helpful as much as you possibly can. Remember, this internship could turn into something more. Surviving it might mean a better job in the end – and one that comes with better pay!