Tour Manager Jobs
If you are looking to be more than just a tour guide, there is good news. All tour guides – whether you worked as an adventure tour guide, sightseeing tour guide, step on tour guide, a shore excursion guide or a tour escort -stand a chance of getting promoted to being a Tour Manager or Tour Director, after gaining the proper skills, experience and techniques.
Many people get tour escorts, tour guides and tour managers confused, and many others think that they are all the same thing.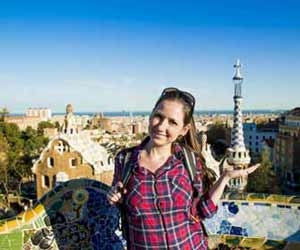 While they may all have different responsibilities depending on the company you work for, a tour manager is not a tour guide, and a tour guide is not a tour escort. A tour escort goes on tour as a representative of the tour company, to make sure that everything run smoothly, while a tour guide narrates the tours and drives the vehicle the tour group is on. The tour manager on the other hand, is the boss of the two.
Quick Fact: Tour managers, while they are on tour with a group, do not narrate the tour and are only there for support.
Job Responsibilities
In certain companies the duties of the tour manager are mixed with the duties of the tour guide. While the tour guide is meant to be on the tour at all times, making sure that the activities set out by the tour manager run smoothly, in some companies the tour managers are also known to accompany the tour group in travel. The tour manager, however, does not do any narration, and is only there for customer relations.
In other companies the tour guide is in his or her office most of the time. There they will plan entire tours from the ground up. They will set dates, they will plan connecting flights, accommodation, sights that are to be seen on the tour and set out brochures for travel agents. This person is in charge of the whole tour, and making sure that it runs as smoothly as possible, even if he or she is not on the tour itself.
Job Requirements
To be a tour manager you need to be comfortable with travel and being away from home for extended periods of time. In some cases, you will not be away for as long as a tour may run, and others you will have to plan tours during another tour. The role of a tour manager is not sitting in an office to plan tours all day. While you do spend a lot of time in your office, you will also need to find the best destinations and sights to include in your tour packages.
This means constant travel in the planning phases. You will need to know the areas you are going to include in the packages you make up, and you will need to know the locals in order to create packages that are cheap enough and flexible enough for clients. You will not only plan the destinations you will also plan the schedule, so you will need to know the times of departing and arriving flights, bus schedules, and boat departure times if they are needed. All your times need to correlate with those of the suppliers on the tour, or you will have to answer to your tour group.
Training & Degrees
While most tour manager come from a tour guide background, there is another way for you to become a tour manager and that is by attending a tourism school or college. A bachelor's degree in social science, earth science, human resources, hospitality, geography, and geology is recommended but not necessary.
If you do not want to take that route you can always learn by experience. The best tour managers are those that have worked as tour guides before. They know most areas of the world, where certain types of plants grow, where clients can see certain animals and have already established a report with locals in most foreign countries. These are the things that make for a great tour manager, and of course the ability to put all of those to good use. You will need to be good with computer programs like Microsoft office, Publisher, and the like in order to organise your itinerary and plan your tour effectively.
Salary & Benefits
While most tour guides and tour escorts do not earn a very good salary, the tour manager always earns good money. This person is, after all, in charge of almost everything related to the tour. As a tour manager you will be able to earn a minimum of $18 an hour as a starter tour manager. However, as an experienced manager your earning can go up to $25 per hour, with the potential to earn extra in the form of time and a half if the day runs over your normal 8 hours. Some tour manager these days are earning up to $400 a day working for the bigger tour companies that organise overseas tours.
The benefits for tour guides, tour escorts and tour managers differ from country to country and from company to company. The negotiation of these is up to you, but it is feasible to get a good pension plan and health benefits as a tour manager working for a large tour company. While you are away in the planning stages or on tour with a group, you do not pay for accommodation, food or drinks, as well as the travel to and from your destination.
While you do get to travel, this job may not be appealing to those who prefer to interact with others. It is a managerial role more than anything.
Quick Summary:
Become a tour manager through promotion while working as a tour guide.
You get to plan tours and packages and travel to exotic destinations.
Earn up to $400 a day working as a tour manager for large tour companies.