Travel & Tourism Degrees
While university degrees are not required for you to become a tour guide, and there are plenty of excellent tour guide training programs offered as vocational study, there are instances where a university degree can be helpful in the travel and tourism career path, especially where management positions are concerned. It always looks impressive on any resume to have a Bachelor's or Associate's degree, and could mean higher pay and a better position in the tour company.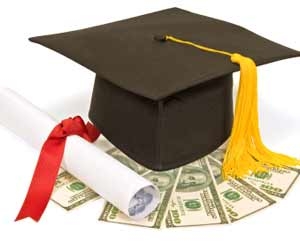 Here are some of the common university level degrees that are recommended for those who wish to embark on a tour guide or tour director career:
Bachelor of Social Science (BSocSc)
This is a 4 year major degree that is comprised of various courses, all generally aimed at individuals who are independent thinkers with a curiosity about the world and people, and who want to learn about what influences people and society. It teaches how actions can be monitored and modified offering study in employment relations, environmental planning and social policy among other things. This degree gives you all the skills that you need to be a tour guide or tour director.
Bachelor in Tourism Management (BTM)
The Bachelor of Business Administration in Tourism Management is a 4 year degree in the hospitality category ideal for those with a flair for customer service, languages, conceptual thinking, creativity, and commercial insight. This degree is offered in the UK and Canada predominantly.
Bachelor Degree in Business Tourism
This is a Bachelor of Arts 3 or 4 year degree that is designed to prepare students for a variety of jobs where tourism and business go together. It is a great degree to have when you are looking to be a tour guide or tour director.
Bachelor of Science in Interdisciplinary Studies / Hospitality Management
This degree offers courses in various areas of the hospitality industry including management, convention and meeting planning, purchasing, and food and beverage. This hospitality management degree gives customer service skills which are essential for tour guides to have.
Bachelor Degree in Tourism and Event Planning
This degree is designed to provide students with an understanding of the social science aspects of tourism and gives plenty of planning experience, which helps guides with the operating and organization of tours.
Bachelor Degree in Tourism and Travel Marketing Operations
This degree provides direct retail service experience and offers study in customer sales, operations, basic office management, and other hospitality related skills. This degree is ideal for those who want to become tour directors as it teaches technical operations skills and important managerial skills.
Other Degrees That Can Assist in a Tour Guide Career
Aside from these various Bachelor degrees, there are also degrees in Education, Communications, History, Health Sciences, Geology, and Business Administration, that can all be beneficial for a tour guide career, whether you want to be a step-on tour guide or a tour manager.
History is an important part of being a tour guide as you are often required to talk about the history of various places and do plenty of research. Geology is also important as you are travelling around to all different places and can be a great asset when you are looking for a tour guide job.
Business Administration or any other business degree will always be helpful when you are looking for a tour guide or tour manager job, and communications degrees will also be highly beneficial to have as you are in the business of communicating.
There are also Associate's and Master's degrees in the various travel, tourism, and hospitality programs that you can take as one or two year courses which will give you an excellent background for any tourism related career.