Environmental Related Non Profit Jobs
What is an environmental nonprofit organization?
Environmental issues continue to be hot topics in the United States and abroad. From climate change to endangered species, there are many issues that need to be addressed to ensure the livelihood of our planet. Environmental nonprofit organizations and agencies tackle these issues through educational programs and advocacy work, aiming to involve the entire community in their pursuit of a clean and productive environment.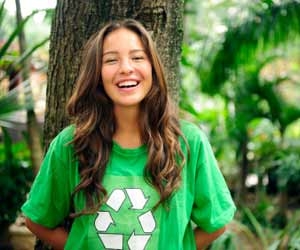 What are some example of environmental nonprofit agencies and organizations?
Environmental Organizations can address a wide variety of issues, or can work exclusively and vigorously on one particular problem. The Sierra Club is the "oldest, largest, most influential grassroots environmental organization in the United States." They coordinate outings for adults and children, particularly those in inner cities who don't have access to wilderness, and they are active advocates for the environment to various government agencies. Greenpeace is another national organization (and a controversial one at that) that uses "creative confrontation" to educate the public about threats to the environment. Oceana is a more specialized environmental nonprofit organization that administers programs specifically to protect the worlds oceans.
The National Resources Defense Council is a great resource for anyone interested in environment issues, and has a listing of all of the major environmental organizations in the United States on its website.
What are environmental jobs?
Environmental organizations offer a unique opportunity for people looking for nonprofit jobs, as many combine a love of the outdoors, scientific research and advocacy. Don't miss the Outdoor Employment section of JobMonkey.
Outdoor Educators for environmental awareness nonprofit organizations are nature-lovers who want to share their knowledge and passion with others. Many environmental organizations organize summer camps for youth (and adults) who live in cities to expose them to wildlife, fresh air and the environment outside of urban areas. Camps and other excursions also need Summer Camp Counselors and Supervisors to work with these children to introduce them to life outdoors.
Public Policy Analysts perform research and report on policy recommendations that affect environmental issues. Public policy analysts are an essential part of the advocacy process, but are also important to helping all constituents understand the intricacies and repercussions of environmental issues. Policy Analysts typically work under a Director of Research or Public Policy.
Scientists and Specialist often work for nonprofits that focus on research to help mitigate some of the effects of certain environment factors, like greenhouse gases in the atmosphere and pollution in water sources. Their findings are often suggested to governmental agencies to be implemented on a large scale.
Advocates and Community Organizers work in the communities and on the streets to increase awareness of environmental issues gain support for political campaigns (through petition signing) and increase involvement in programs. In some cases, this work is done under the auspices of the Director of Development or Community Relations and is tied to fundraising activities as well.
There are many other types of environmental jobs out there, and these are just examples of the most popular nonprofit environmental jobs. If you are passionate about the outdoors and environmental issues, there are many ways for you to get involved and begin your nonprofit career.