Environmental Jobs
The Nature Conservancy
The Nature Conservancy (TNC) website lists positions ranging from secretarial/administrative assistants and journalists to field biologists and ecologists.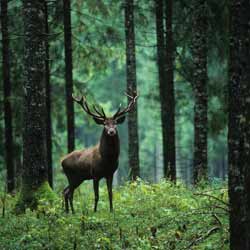 The locations range from TNC's Virginia headquarters to a field office in Hawaii. You can search a list of Nature Conservancy jobs in the JobMonkey Job Center today.
Because TNC is so highly regarded among so many environmentalists, most of these jobs are highly sought after and therefore hard to get. Many employees first get their foot in as volunteers, for which we've included additional application information. (See section on Volunteer Jobs.)
There are many other organizations offering environmental careers and volunteer opportunities. Here's another.
The Appalachian Trail Conservancy
Crew leaders are responsible for organizing and planning trail maintenance and construction projects, as well as overseeing a volunteer work crew in accomplishing these projects. Essentially, they guide and instruct groups of six trail crew volunteers. Camp coordinators, meanwhile, manage the base camps out of which the various work crews operate.
Crew leaders and camp coordinators are also responsible for their own travel costs, but ATC provides travel between work sites. ATC provides a weekly salary plus room and board. Trail crew leaders get far more out of these positions than money. As crew leader Rich Atwood attests:
"I had such a positive experience with the Trail. I experienced personal growth that allowed me to be more open in a group of people. I developed leadership skills that I didn't have when I was hired. I learned skills and developed a work ethic that will probably stick with me for years to come."
Applicants for paid positions should have extensive outdoor experience, first aid knowledge, trail maintenance knowledge, general construction experience, and familiarity with the Appalachian Trail system. In addition, volunteer experience as a trail crew member is particularly helpful. (See the following chapter for more information on volunteer positions.) Those interested in becoming ATC crew leaders or camp coordinators should visit this web page.
Interested persons should contact the ATC well before January 15. The application deadline is January 31. Crews typically operate from mid-May through late fall.