Theme Park Employee Pay and Benefits
Pay rates vary depending upon the location and role you have. Entry-level jobs at theme parks typically pay minimum wage or just a bit above. However, the perks you'll receive help supplement the pay scale. Nearly all theme parks, including the Big Three, offer affordable medical, dental, and vision plans after the standard 90-day waiting period. Typically, you'll receive free park admission for you and your family and friends. Park discounts on merchandise, food and beverage, activities/excursions, and company-owned hotels, are also given to employees. Larger operations may even offer career and educational training and comprehensive retirement plans. Theme parks also offer adjustable schedules – opening, mid, closing, and overnight shifts – which is attractive to those having other obligations, like family or school.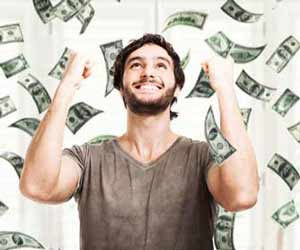 One benefit of working a summer job for theme parks is the ability to apply for different types of employment. Each operation will be hiring for a variety of jobs, giving you a choice of positions. Also, you can choose to work Full Time (40 hours per week), Part-Time (32 hours per week), Seasonal (working shifts during the busiest vacation times), or take on an internship. Most student internships run for a set length of time, the standard is four months, and require the applicant to be a college student in good standing with their university and have a GPA above their minimum guidelines. Many universities offer internship credit, so this option provides college credit, work experience, and pocket money.
Another perk of working in the theme park industry is their tendency to promote from within. If you're looking to make a career with one of these corporations, the networking you'll receive as an entry-level employee is the best way to get your foot in the door. One theme park employee states:
"I think it's fantastic that the president of Magic Kingdom© started out as an attractions host on Pirates of the Caribbean©. And Al Weiss sold popcorn on Main Street. You have to start somewhere. If the executives can sell popcorn and work rides, then anything can happen."
There's something to be said for knowing that you are part of the reason tourists have a memorable vacation. Each year, thousands of guests write to the public relations department of the parks they've visited, and comment on the employees they interacted with. Think about this for a moment: A family of four spends thousands of dollars to visit a theme park, and then is inspired to write a letter about how a certain employee impacted their vacation. Of all the rides and shows, restaurants and shopping, it's a person who they remember the most. That's the power of working in a theme park.