Considerations for Prospective Yoga Teachers
If you have been taking yoga classes and practicing it on your own for a while – maybe months or even years, it is natural to be curious about taking the next step to become a yoga instructor. There are, however, many important factors to take into consideration for those interested in becoming a yoga teache
.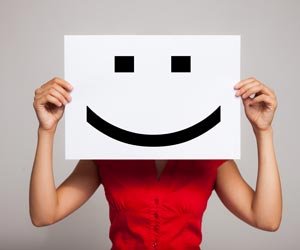 Transitioning from Student to Teacher
One important thing to take into consideration is the fact that transitioning from a yoga student to a teacher is not an overnight change. Full time yoga teacher Alex Iglecia cautions aspiring yoga teachers to really contemplate your motivation to teach yoga, as it can take between six months to a year to create a strong base as a teacher.
Iglecia warns those seeking to become yoga teachers against expecting teaching yoga to be financially rewarding immediately, or even equal to your previous income elsewhere. The truth about yoga teacher pay is covered in this section. Iglecia further advises those interested in teaching yoga that it is important for you to get involved in doing so for several reasons other than financial ones. While Iglecia has managed to teach yoga full time, most yoga instructors are part-time and juggle teaching yoga with other forms of employment.
Commitment to Practice
Another important consideration for aspiring yoga teachers is to approach teaching with a sense of openness and a commitment to deepening your own yoga practice as the best way to prepare to serve future students. It is essential for those interested in teaching yoga to understand that doing so is a life-long journey that involves continually evolving and learning new aspects of the practice to share with others. Even after years of experience and advanced certification, many yoga instructors report how they are still always learning new things about the practice.
The Art of Teaching
In addition to being a constantly deepening experience, teaching yoga is much more than simply demonstrating yoga postures. Many yoga teachers caution that being able to perform advanced poses does not necessarily mean you will be a great yoga teacher, and vice-versa, that being a great yoga teacher does not always mean you will be able to do the most advanced postures.
Teaching yoga is a new art in itself, that requires you to speak flowingly through the class, not sound boring, deliver the right cues, provide the best adjustments and give the best verbal instructions to help students learn the poses with ease.
Deciding to Teach
Once the opportunity to become a teacher presents itself, whether a teacher or friend recommends it to you or whether you step forward and ask about doing so, deciding to teach is the first step to becoming a teacher. If you practice at a yoga studio that you like that happens to offer a teacher training program, deciding to take it might be the natural next step. For others, however, there are several more considerations.
Length of Training
One of these is how much time you can devote to the teacher training.
Some programs are one or two month intensive programs, while others have a couple of two-week modules throughout the course of a year. Still other yoga teacher training programs span one to two years or more.
Whether you select a series of weekends for a long period of time or an intensive one-month course, yoga instructor training is intense. Adding your family, career and personal life makes this commitment all the more time demanding.
Travel
Other considerations to think about when deciding on a yoga teacher training course include whether you are willing to travel and if the school you wish to take training from is registered with the Yoga Alliance.
Style of Yoga
Think carefully also about what style of teaching will feel most authentic for you personally, as well as the amount of money you can realistically spend on a teacher training.
Once you answer all these questions, you will be ready to sign up for a program best suited for your needs and interests.
Practice Teaching
One more important consideration for prospective yoga teachers is that simply completing a teacher training program is not always adequate to prepare you to teach. You will often need to practice teaching with an experienced yoga instructor who can give you feedback on your performance. Time spent with this teacher can help you refine what you learned in your training and make it your own, as well as help familiarize you with the demands of teaching yoga.