Yoga Teacher Resources
If you have read all this information and are still keen on developing what it takes to become a yoga teacher or open up your own yoga studio, then peruse the following sites and books for more information. These resources contain information about the different types of yoga styles, what training entails, teaching special populations, building clientele for teachers and studio owners and more.
Online Yoga Magazines: read these magazines to stay up-to-date about the practice of yoga, including insights into the physical, mental, emotional and spiritual aspects of it.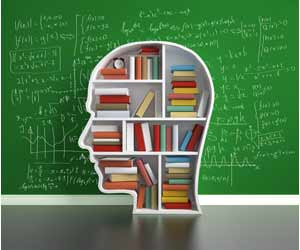 Popular Books About Yoga: these books are ideal for prospective yoga teachers to read to learn more about all that yoga entails.
"Anatomy of Hatha Yoga: A Manual for Students, Teachers and Practitioners" by H. David Coulter
"Ashtanga Yoga: The Practice Manual: An Illustrated Guide to Personal Practice" by David Swenson
"Bikram's Beginning Class" by Bikram Choudhury
"Hatha Yoga Illustrated" by Brooke Boon
"Light on Yoga: The Bible of Modern Yoga" by B.K.S. Iyengar
"Sivananda Beginner's Guide to Yoga" by the Sivananda Yoga Vedanta Centers
"The Art of Yoga" by David Life and Sharon Gannon
"The Complete Illustrated Book of Yoga" by Swami Vishnu-devananda
"The Heart of Yoga: Developing a Personal Practice" by T.K.V. Desikachar
"The Yoga Bible" by Christina Brown
"The Yoga Sutras of Patanjali: Commentary on the Raja Yoga Sutras" by Sri Swami Satchidananda
"The Yoga Tradition" by George Feuerstein
"Yoga Anatomy" by Leslie Kaminoff
 "Yoga Pretzels" by Tara Lynda Guber
 "Yoga: The Iyengar Way" by Silva  Mehta
Prenatal Yoga Teacher Training Resources:
Resources for Starting a Yoga Studio:
Resources for Teaching Yoga in At-Risk Communities:
"We're All Doing Time" by Bo Lozoff
Local Yoga Studios
Resources for Teaching Yoga to Children and Young Adults:
"Storytime Yoga: Teaching Yoga to Children Through Story" by Sydney Solis
"Yoga Education for Children" by Swami Satyananda Saraswati
Yoga Job Hunting Resources:
Yoga Teacher Accrediting Organizations:
Yoga Teacher Training Resources:
"Teaching Yoga" by Donna Farhi
"The Yoga Teacher" by Alexandra Gray
Yoga Therapy Resources:
"Science & Philosophy of Teaching Yoga & Yoga Therapy" by Jacqueline Koay
"Yoga as Medicine: The Yogic Prescription for Health and Healing" by Timothy B. McCall