Getting Hired to Teach Yoga
With the increasing amount of experienced teachers and yoga teacher training graduates, it can be challenging to stand out in the market for yoga studios, particularly if you wish to teach at a busy one.
It is, however, possible to position yourself in such a way that you can attract positive attention from studio owners when you apply for a teaching position. Careful reflection about what makes your teaching distinctive, a clear sense of yourself as a teacher and staying open to different positions in a studio can help you with your studio job application process.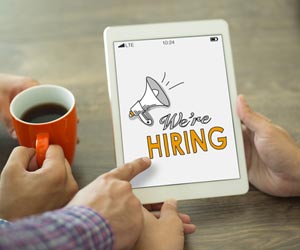 Identify the Studio You Want to Teach In
The first step in getting hired by a yoga studio is to identify which studio you would like to teach in. Then learn as much as possible about it, including its administration and overall style. Take classes from different teachers and ask one of them who you can talk to about teaching there yourself.
It is a good idea to try to take a class from a the studio owner and follow it up with an email describing what you liked about his or her class. State why you feel you would be a good fit for teaching at the studio, as well as what you can contribute to its community.
Be sure to mention where you completed your yoga teacher training, your yoga teaching experience (where and for how long you have taught) and what levels and styles you teach.
List your primary teaching influences and talk about any experience you have teaching certain populations, like teenagers, cancer survivors or senior citizens. It is also a good idea to describe any extensive experience you have in another field, such as medicine, training dolphins or dancing professionally.
Build a Following
It also helps to build a student base and experience in other settings when you want to work for a yoga studio. You can teach classes in community centers, corporations and fitness clubs to gain experience and clients. Invite students to be part of your email list serv to keep them informed about your class offerings.
When you approach a yoga studio owner, doing all this will serve to help you demonstrate your marketability as a teacher and the number of potential students you could bring to the studio.
Demonstration Class
In your first contact with a yoga studio, offer to do a demonstration class to help the owners feel comfortable with you before thinking about hiring you to teach. In this class, provide a good representation of your teaching style. Illustrate your ability to teach many different levels, not just advanced yoga.
Be sure to offer valuable teaching gems in your class, whether in the form of inspiring passages, poignant stories or uplifting metaphors. Give good verbal corrections and hands-on assists to students.
Connect with the students more than trying to approach teaching the class as a mere performance. Take a moment before the demo class to re-connect with the reasons why you wish to teach yoga to help you feel less intimidated and more connected to your students when you teach. Yoga studios want to hire teachers who have a special spark or quality that can inspire students to follow a yogic way of life.
Be Flexible
Be flexible when seeking employment from a yoga studio. Many studio teachers start out by volunteering, doing work study programs or substitute teaching. Be open to an array of assignments to begin. This way, you can get your feet wet and give the studio a chance to receive feedback from students on their reactions to you.
Substitute teaching in particular can give you an opportunity to determine whether you really want to work at the yoga studio you have chosen to teach at. It can also demonstrate your positive qualities and openness. Being available to substitute teach can give you a chance to prove your flexibility, enthusiasm and reliability, all of which can make you a valuable employee of any organization.
When you are given a teaching slot at a yoga studio, try not to be too selective about the days or times of the week you are given. Treat the experience of teaching as an internship and learn as much as you can.