Continuing Education Options for Yoga Teachers
Many modern yoga teacher trainings include multiple levels of qualification for yoga instructors.
Continuing education is an important part of constantly evolving as a yoga teacher, which helps you better serve your students.
Different types of yoga schools have different types of continuing education opportunities that build upon their primary level of yoga teacher training.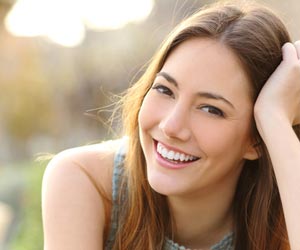 Anusara
Anusara yoga teacher training, for example, requires teacher trainees to complete 100 additional training credit hours after completing the formal 100-hour Level I Anusara yoga immersion course. These additional hours can be spent learning from Anusara founder John Friend or another certified Anusara yoga teacher.
Forrest
Forrest yoga teacher training program offers several opportunities for continuing education. One is their year long mentorship program, which gives you the chance to assist teachers, learn how to work with injuries, process your teaching experiences and receive feedback on classes you teach.
Forrest yoga also offers a 9-day advanced teacher training for yoga teachers who have at least 3 years of experience and those who have taken the Forrest yoga teacher training. Participants in the advanced teacher training course must have a daily yoga practice and learn how to sequence classes to setup and implement more advanced postures.
Forrest yoga offers a 5-day continuing education program that enables the personal and professional growth of its instructor body. This program offers the chance to explore personal nutrition, receive a spiritual practice designed for your individual needs, learn more about sequencing and gain feedback on your teaching.
Integral
Integral yoga also provides students with many opportunities for continuing education. These include training in teaching yoga to people with cancer, cardiac yoga, stress management, meditation, children's yoga, gentle, prenatal, labor and post partum yoga. It also offers trainings in both intermediate and advanced yoga. These teacher training programs vary from 7 to 14 days.
Iyengar
The Iyengar yoga teacher training process is designed to provide many opportunities for continuing education and personal development. Iyengar yoga includes junior and senior intermediate and advanced teacher training certification levels. Each of these four levels has its own syllabus for personal practice and teaching, involving a theory paper about yoga postures, breathing exercises, anatomy and philosophy, demonstrations of your yoga practice and teaching skills.
A teacher trainee can take the Introductory Level II training after at least one year of completing the first introductory level. The trainee can only begin teaching after passing the Introductory Level II exam. The teacher can take the Junior and Senior Intermediate and Advanced exams after leaving at least a year and half gap between each level.
Jivamukti
Jivamukti yoga school has teacher trainees work with an advanced certified Jivamukti yoga teacher in a one-on-one apprenticeship over a span of at least 6 months, after which the trainee can take an advanced teacher qualifying exam.
Kripalu
Kripalu offers continuing education in the form of four 9-day modules, which together comprise an advanced training in Kripalu yoga. These module topics include meditation, yogic philosophy and pranayama, tools for transformational teaching and working with special populations.
Kundalini
Kundalini yoga offers two advanced levels of teacher training that help expand the personal transformation of those who complete its first level of teacher training. These trainings take at least two years each to complete.
Sivananda
Sivananda yoga school offers a month long advanced teacher training program for those who have taken its first level of training. In addition to teaching students advanced yoga postures and breathing exercises, this teacher training provides you the opportunity to more deeply study yoga philosophy, Sanskrit, anatomy, karma yoga (yogic services) and bhakti yoga (devotional practices).
Viniyoga
The Viniyoga school offers a foundation of yoga therapy program for yoga teachers who have completed an advanced yoga teacher training from any yoga school and health professionals who have taken a basic yoga teacher training.
This training consists of 2 two-week sessions that cover the biomechanics of yoga postures, principles of adaptation and sequencing.
There is also an in-depth clinical yoga therapist training program that takes place over three 2-week sessions open to graduates of the Viniyoga teacher training and foundation of yoga therapy programs. Participants are given home study work and interact with yoga therapy clients in between sessions. This training prepares you to treat physiological health issues, adapt to chronic illness and treat clients' emotional health.