Casino & Gaming Jobs Section
When you think of working in a casino, which jobs come to mind first? Many people think of jobs on the casino floor: dealers, cashiers, drink servers, pit bosses, and so forth. But did you know that the largest, flashiest casinos hire for many other positions?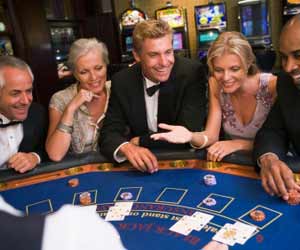 Whether you want a job in Las Vegas, Atlantic City, or in your nearby Native American-run casino, there's probably a position for which you're qualified. Positions range from those on the floor to corporate office jobs, security, hospitality, and nightclub operations.
If your sights are set on the casino and gaming industry, then get ready to zero in on real opportunities. Not only does JobMonkey provide position profiles and job search advice, we also give you job openings galore. Here's an extra tip, too!
Explore these  casino job options below.