Casino Worker Licensing
In addition to background investigations done by the individual casinos, employees may also need to be licensed by a gaming commission or a similar organization that monitors each state's casinos.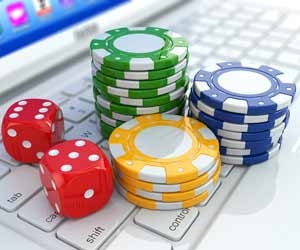 If you are hired to work in a casino in Atlantic City, you will need a casino gaming license from the New Jersey Casino Control Commission. Likewise, if you take a job at a casino in Nevada, you'll be required to obtain what's called a sheriffs card or a gaming work permit. (See the Las Vegas Job Hunting Tips for more specific information on this.) Other states have different licensing bureaus with other types of licensing paperwork necessary for new employees.
While it may seem complicated or confusing at first, there is no need to be overly concerned. This process is usually set up by your employer who knows exactly what needs to be done and by whom. The employer will arrange for you to get the proper licensing from whatever state agency is in charge of such things. Or they will give you a step-by-step guide, directing you to the proper authorities.
One thing most employers won't do, however, is pay the costs involved in getting any necessary licenses. In Atlantic City it costs several hundred dollars for an initial three-year gaming license, required for anyone who will be working on the casino floor or handling casino finances. There may be other costs as well, so be sure to set aside some savings to cover this. Also in Atlantic City it generally takes three to six months for the Casino Control Commission to review your paperwork and issue you your license, but you must be in possession of this license before you can be hired for a casino floor position. Further, you must be a New Jersey resident at the time the license is issued. That being the case most people who are relocating to the area from other states pick up temporary jobs in Atlantic City while waiting for their paperwork to be processed.