Las Vegas Work Cards
In Nevada, employees in the gaming and hospitality fields are required by law to obtain certain work cards. The employer for whom you work and your position dictate the type of work cards you need. It is a good idea to get your work cards before you apply for jobs, as many employers want to see them at the interview. It is the employer, not the employee, who gets fined if an employee is caught working without the required cards.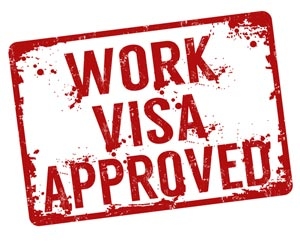 Nevada Health Card
All persons employed in the following positions are required to obtain a health card: food handler (handling food or working in a food-serving establishment in any capacity), child care provider, adult care provider, massage therapist, athletic club attendant, tattoo artist, body piercing artist.
You must visit an office of the Southern Nevada Health District and watch a movie on safe food handling (if you work in the restaurant field) and get a hepatitis A vaccination in your arm. You must bring two forms of photo ID with you.
The cost of the health card is $50. Cards are valid for 3 years. For a list of Southern Nevada Health District offices as well as walk-in times, see: www.SouthernNevadaHealthDistrict.org.
Nevada Alcohol Awareness Card
All persons who serve, sell, or supervise the sale of alcohol are required to obtain an Alcohol Awareness Card. Persons employed as security guards in an establishment that has a liquor license are also required to obtain a card.
Obtaining an alcohol awareness card requires you to take a 3.5 hour course that touches on the subjects of alcohol's effect on the human body, refusing service to minors, and other state-specific laws.
The cost of the alcohol awareness card is $25 (by law you may not be charged more than $40 for an alcohol awareness card). Cards are valid for 4 years. The course may be completed online at: www.NevadaDrinkCard.com.
Sheriffs Card
If your employer has a gaming license, or if you work as an exotic dancer, child care provider, door-to-door salesman, security guard, carnival ride operator, or locksmith, you will need a Sheriffs Card.
Unlike the previous two cards discussed above, you can not get a Sheriffs Card voluntarily. You must wait until you are hired, at which time your employer will give you a referral slip.
The type of business license your employer has dictates the type of Sheriffs card you need. If you are employed in the gaming field you must obtain your Sheriffs card from the Nevada Gaming Control Board, not your county Sheriff. This information will be given to you by your employer.
You must bring a photo ID with you, as well as your Social Security card (if you are under 25 years of age you must also bring a certified birth certificate).
The cost of the Sheriffs card is $44 (payable with a money order only). The card is valid for 3 years. For more details see the official LVMPD website.