Hair Extension Services
One of newest and most exciting services offered by cosmetologists in recent years involves hair extensions. Hair extensions are for clients who do not want to wait for their hair to grow long, or those who want long hair for a special event, such as a wedding, but do not want to grow their own hair out, or do not have the time to do so. Hair extensions offer a fast and easy way to add both length and volume to a client's hair. If a customer wants highlights or lowlights but doesn't want to put chemicals on their hair or only wants to have a temporary change, hair extensions can also give them what they are looking for.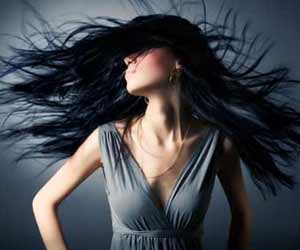 Celebrities have made hair extensions popular, as evidenced by performers such as Jessica Simpson, Paris Hilton, and Raquel Welch, who not only wear hair extensions, but also market their own hair extension products. The reality star mom Kate Gosselin recently ditched the hair that made her famous-a short, asymmetrical style – for a new, longer "do," with the help of hair extensions.
But hair extensions are not only for the rich and famous-they come in many types and price ranges to suit most anyone who is interested in wearing them. There are three kinds of hair extensions-strand by strand, weft, and clip-on. Strand by strand hair extensions are attached one strand at a time to small sections of the client's hair by several different methods.
Weft hair extensions are tracks several inches long on which the hair is attached, either by hand or by machine. The wefts are applied to the hair one row (or track) at a time, as opposed to strand by strand. Clip-on extensions can be clipped into the hair by the cosmetologist or the client themselves, and can be taken out at night. Hair extensions are very time consuming and labor intensive for the cosmetologist; but specializing in them can be both challenging and lucrative as well.
There are even entire salons that specialize in hair extensions, like Patricia's Salon in Astoria, NY. According to www.hairextensionguide.com, Patricia's Salon is "the Gold Standard of Hair Extensions and Female Hair Replacement. They offer over 50 different hair extensions and female hair replacement types and have performed over 5000 hair extensions, according to their website. Patricia';s employs eight full-time experienced hair extension artists.