Cosmetologist Job Responsibilities
As with most other careers, some of the duties cosmetologists perform have little to do with their cosmetology skills. Unless they are fortunate enough to work in a salon that employs a full-time receptionist, cosmetologists are usually expected to answer the phone, make appointments for themselves and the other hairdressers they work with, clean and sanitize their tools and work area, sell retail products, help to keep the salon clean and organized and assist with the seemingly endless laundering of salon towels.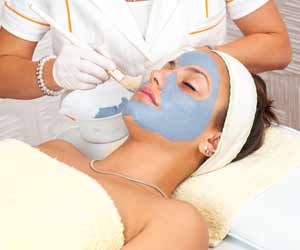 In addition to the above responsibilities, cosmetologists who own their own salons must also keep business records and payroll, order supplies, maintain their building and equipment, recruit, hire and supervise their employees, and make decisions regarding advertising and marketing.
So, if you:
love working with people;
possess effective communication skills;
have good business sense;
don't mind working nights and weekends;
are friendly and can carry on a conversation with virtually anyone;
have high standards of personal grooming;
consider yourself to be an artistic and creative person;
are able to be creative under pressure;
don't mind standing (or sitting) for long periods of time;
enjoy detail work;
are patient and tactful;
want a career that offers variety;
are organized and can keep to a schedule;
can tolerate being around chemicals; and
like to stay current with fashion trends;
You may have what it takes to be a successful cosmetologist. If that is the case and you're considering enrolling in cosmetology school, you'd probably like to know more about where cosmetologists find jobs before you make your final decision.