The Salon Life
Marta Ankele is a native of Rapid City, South Dakota.
She has owned Ambiance Salon in Rapid City, SD since 1998. In this interview, Marta describes her background, how she became a cosmetologist, what it's like being a cosmetologist, how she came to open her own salon, and the growth of the cosmetology industry in the years she has been involved with it.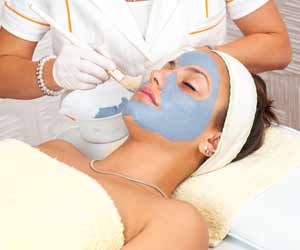 What is your educational background? Where did you get your cosmetology degree?
I graduated from Rapid City (SD) Central High School and attended Black Hills Beauty College, graduating from there in 1982.
Is cosmetology something you have always been interested in? What drew you to it?
It's a funny story, actually. When I was 12 years old, my mom informed me that it was time to take over my older sister's babysitting jobs, and I figured, how tough can it be? My first babysitting job was a nightmare…the child screamed from the time the parents left and I was exhausted by the end of the night. It was apparent to me that child care was not the career for me! I knew that a neighbor owned several salons in town, so I knocked on her door to inquire about employment, and she needed a brush cleaning girl. I started that same week and loved it…no more babysitting for me!
Describe a bit about your first job, how you got it, and how it relates to what you are doing today.
As I described above, I was cleaning in a salon, and worked my way up to receptionist. I loved watching all of the designers in the salon, observing their creativity and how they engaged their clients. I had originally contemplated art school, but after working in a salon and seeing how creative the designers were, I knew cosmetology was for me.
Have you always wanted to own your own salon? Why or why not?
Yes, it was probably a lofty goal, but I knew I needed to get into the industry and learn all aspects of the business before opening my own salon.
What are some of the qualities that you feel are most helpful in your job as a cosmetologist and salon owner?
You have to be willing to be a team player, because any salon is only as successful as the designers working there, and how well they work together. You also have to really enjoy working with the public.
How did you establish your clientele? Have you had some of the same customers for a long time?
I worked in a very high traffic salon my first 10 years and that really helped me to build a great client base. Also during that time, I learned everything I could about the business from the more experienced designers in the salon.
Describe a typical day.
I review my appointments for the day and start deciding what my clients and I will discuss about their hair. I often clip out styles from fashion magazines to help my clients choose a look. Consulting with them and helping them is really fun and very important – communication is the key.
How does owning a salon differ from just working in one? What are the additional responsibilities?
When you are an owner, you have to know all areas of the business – bookwork, ordering products, and sometimes you're even the janitor!
How are cosmetologists paid?
Typically either by the hour or commission, or if you rent a booth, you usually pay the owner a monthly rate.
A lot of young people might have the idea that cosmetologists enjoy a fun, stress-free job. Is that really true?
Cosmetology is a very fun job; however, working with the public can be challenging. You simply have to keep your skills sharp and be prepared for those really demanding clients.
What would you say to encourage someone to become a cosmetologist?
If you enjoy being creative, working with people, fashion, and hair…then what are you waiting for?
Is cosmetology a physically demanding career?
Yes, it can be tough on our legs, and I have worked with designers who became sensitive to the products we use. But I find that in general, the designers who stay in good physical shape tend to fare much better than those who don't.
Do you specialize in certain services? Which services are the most requested ones in your salon?
I specialize primarily in haircutting and color, and likewise, those are the most popular services in my salon.
Do you take classes or go to seminars or workshops to stay current in your profession? Do you think it is important to do those things?
It is super important to keep up in this industry, because it changes so quickly. I go at least once a year and study with different companies and their creative design teams. Last year I went to the SoHo area in New York City and studied with the Aveda Design Team. The knowledge they share is awesome! You have to stay on top of this profession at all times.
Describe the future job outlook for cosmetologists as you see it.
Statistics show that even with a tough economy, people in the United States alone spend 3.2 billion on their hair and hair care products. Need I say more? After all, your hair is your best accessory!