Wig Styling Jobs
Those considering wigs often look to an experienced cosmetologist for cutting and styling options. You may be thinking, but who wears wigs? Clients who are looking for a fun style change may consider a wig, but most of the time those who wear wigs are doing so to replace the hair they have lost, often from cancer treatments such as chemotherapy. Cosmetologists who specialize in wigs need to be knowledgeable in the options available for those interested in a wig for any reason, be it for fashion or hair replacement.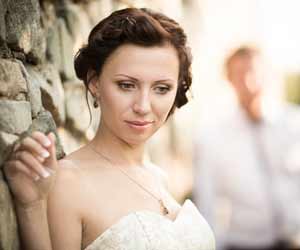 Clients who are looking for a wig to make a quick style change are often quite adventurous and open to new colors and styles. Clients who are thinking of trying a new color or style but have no intention of purchasing a wig can easily get an idea of what the change would look like by trying on a few wigs. There are clip on hairpieces and "falls" available for clients who are requesting a style for a special event. "Hair enhancers," which are wigs full of holes, are meant to enhance and thicken the hair a client already has. These hairpieces are put on the client's head, and strands of their own hair are pulled through the holes. This technique not only anchors the hairpiece, but also provides a natural but thicker look for the client.
Clients who are going through cancer treatments such as chemotherapy and have lost their hair as a result are sometimes looking for some advice and reassurance along with a wig.
Cosmetologists who work with these clients sometimes need to offer support and encouragement as well as their skills regarding cutting and styling a wig. They are often asked to recommend a color and style to clients whose natural hair is gone, and they must analyze the client's complexion, eye and eyebrow color, and even their personality when making suggestions. Cosmetologists who work with wigs also give their clients direction on how to wash and style their wigs, although some clients will rely on the cosmetologist to perform these services.
Many cosmetologists who specialize in wigs participate in the Look Good Feel Better Program. The Look Good Feel Better Foundation is a free, non-medical, national public service program that is not affiliated with any brand or company. It was founded in 1989 and is supported by corporate donors to help women deal with appearance-related changes resulting from cancer treatment, such as hair loss due to chemotherapy. Volunteer cosmetologists receive training and certification through their local American Cancer Society. They volunteer to help select and maintain wigs as well as assist those experiencing skin, facial and nail changes during cancer treatment.