Platform Artists
When cosmetologists go to educational events, also called "hair shows," the people they are watching perform on stage are called platform artists. A platform artist is a cosmetologist who is part educator, part entertainer, part salesperson, and part hairstylist. They perform on stage at beauty shows, industry events and advanced education seminars throughout the country (sometimes throughout the world) to train, educate and entertain other cosmetologists, cosmetology students and industry peers. A platform artist must engage their audience and get them involved and excited about what they're seeing. A small number of cosmetologists work full time as platform artists but most are part-time, doing freelance platform work on weekends in addition to their full-time jobs in a salon.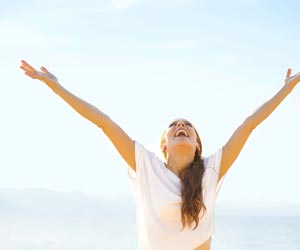 Cosmetologists who are interested in becoming platform artists need several years of proven success as a hairdresser, a high level of confidence, strong sales skills, flawless technical ability and a gift for educating, performing and public speaking. Many platform artists get their start as educators contracted part-time by product or supply companies such as Aveda, Redken, Sebastian, Wella, Goldwell, or Paul Mitchell to go into salons and educate stylists on the use of their products. These companies have education/schools of their own that an educator must attend and pass certification testing. Platform artists are representatives of these companies, and market their products by demonstrating them on stage.
Platform artists are educators who demonstrate new hair and makeup trends, show their fellow cosmetologists how to cut new styles and also perform different color techniques. For a platform artist, each performance is different. Some performances are designed to promote a product or a technique, and others are designed for the simple purpose of motivating others.
Platform artists become successful because of their ability to create trends, not just replicate them. They invent styles and must project a hip, stylish image. They often step outside of the box and create looks that are part fantasy, part reality. Just like fashion designers, the work displayed by platform artists isn't necessarily something you'd see every day on a typical salon client, but it is fun and exciting to watch (like the runway models at a fashion show).
According to www.findabeautyschool.com, the average starting pay for platform artists is $600-$800 per day (plus travel costs) depending on their experience, technical and presentation skills as well as their reputation.