Cosmetology Licensing Examinations
Upon completion of your beauty school program, either in a cosmetology school or through a cosmetology apprenticeship, all states require potential cosmetologists to take a state board examination in order to obtain their working cosmetology license. Many beauty and cosmetology schools help students prepare for these examinations. There are also numerous other resources available to help prepare graduating cosmetology students pass the state licensing exams, including online study guides and practice tests.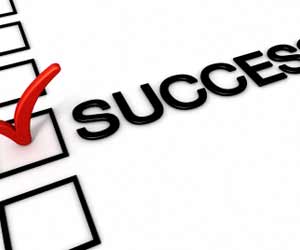 Cosmetology licensing examinations in most states consist of two parts: a written portion as well as a practical exam. Many cosmetology examinations may also include some questions regarding the cosmetology laws of their state. Some states require that the practical portion of the examination be performed on a model provided by the person taking the exam, while others permit the practical exam requirements be performed on a mannequin. The practical examination covers all hands-on aspects of cosmetology, including haircutting, styling, chemical texturizing, hair coloring, nails, and skin care.
Licensing requirements vary state by state. A comprehensive list of each state's requirements can be found at www.beautyschoolsdirectory.com. Hours and minimum requirements are always subject to change, however, so you should contact the state board licensing agency in your state if you have any questions.
Reciprocity is the ability to transfer training hour credits or beauty industry experience if you attend beauty or cosmetology school in one state and then wish to work in a different state. Depending on the state and school, you may be required to take additional courses and tests in order to be licensed to work in a state other than the state where you attended school. Check with the administration or admissions representatives at your cosmetology school for information about transferring training hours from one school to another, especially when moving from one state to another. Often to transfer a license from one state to another, a cosmetologist will need a record of completed training hours from her beauty school or state board of cosmetology.
Cosmetology licenses are renewable annually and require a fee. Some states also require the completion of a specific number of hours of continuing education in order to qualify for license renewal.