Summer Jobs
What Are You Doing For Work This Summer?
Who doesn't love summer? Summer is prime time to find a cool job that pays you to have fun. Thousands of employers are hiring people just like you to work cool summer jobs every year. Find the right summer job and it can be the perfect launch pad into an exciting career path that allows you to do great things. Are you ready to learn more about summer jobs?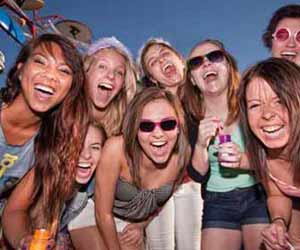 JobMonkey is your cool, summer, and seasonal jobs headquarters and we're super keen to share what we know about summer employment so that you can find the right summer job for you. The JobMonkey Summer Jobs section highlights a wide variety of summer employment niches including:
Do any of these summer jobs niches intrigue you? You bet they do! As a job seeker, you are in demand. Employers are actively scrambling to find hard workers like you to fill their open positions. Whether you're highly experienced or seeking something entry level, you'll be able to find a cool summer job in a cool location. The hardest part of the summer job search is deciding what type of summer job is right for you. Luckily, we shine the spotlight on a wide variety of cool summer jobs in our Summer Jobs Section.
What do you want to do for work this summer?
Whatever summer job you choose, you can be sure that it will be an absolute blast. Summertime is a fun part of the year. The days are long, the weather is nice, and seasonal employers are hiring. Make the most of your summer and find a cool summer job that pays you to have fun in an amazing "office."
Are you ready to learn more about the coolest summer jobs? Everything you need to know is right here on JobMonkey.com. Start your summer jobs search today!
FEATURED SUMMER EMPLOYER: Lake Tahoe is one of our favorite places to spend a summer working. Check out Incline Village Golf and Parks/Recreation's summer jobs. They have a variety of great summer jobs to choose from.