Careers in Law Enforcement
If you're one of those people who never got over their childhood love of busting the bad guys while playing cops and robbers, you may find your dream job in the field of law enforcement.
In the years since 9/11, the number of law enforcement jobs has increased at all levels local, state and federal.
With the Bush administration's creation of the Department of Homeland Security, many new jobs in law enforcement and security were created.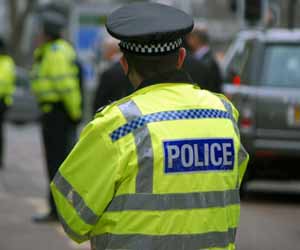 The demand for qualified law enforcement officials remains high in all sectors and the Bureau of Labor Statistics projects continued growth in the law enforcement job field.
The career profiles provided in this section cover a wide range of law enforcement jobs, from local patrol officer jobs to federal secret service agent careers. Whether you're curious about what it's like to work on a SWAT team or you've always wondered how you can join the FBI, this guide has you covered.
Each job profile provides essential details including a rundown of what a day on the job entails, as well as information on qualifying requirements, training, advancement opportunities, salary, and benefits.
We'll start by looking at local and state-level jobs before moving on to discuss federal agency jobs. A detailed list of the jobs available at each level can be found in the table of contents. Specialty law enforcement jobs which can be found at the local, state and federal levels, like canine police, will also be covered.
You'll get the honest insight from people in the field and find out what they do on a daily basis, what they did to get where they are today, and what they love and hate about their jobs.
The final pages of this guide are devoted to helping you make it in the law enforcement field. You'll discover tips to help you figure out if law enforcement is the right field for you, learn the tricks that can help you score your dream job, and find the resources you need to get started.