U.S. Park Police Jobs
Founded by George Washington in 1791, the United States Park Police is one of the oldest law enforcement agencies in the United States. For over 200 years, the U.S. Park Police have been responsible for enforcing safety and security in federal parks in the U.S., primarily in the areas of Washington, DC, New York and San Francisco.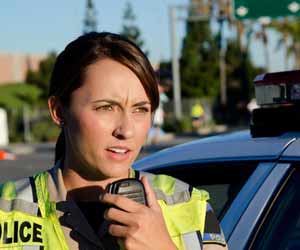 Job Description: A day in the life of a U.S. Park Police Officer
The job of a U.S. Park Police officer is similar to that of a regular municipal or county officer – the primary difference is jurisdiction, as park police work within specific areas designated by the USPP officers patrols park areas, monitoring for criminal activity, conduct investigations and apprehend suspected criminals. They may also be called upon to provide protective services to U.S. monuments and memorials.
General Requirements and Training
In order to qualify for the U.S. Park Police, a person must be a U.S. citizen at least 21 years of age and younger than 37 at the time of appointment, hold a valid driver's license, have a high school degree, and two years of college education. In some cases, two years of active military duty may be accepted in lieu of this additional educational experience. Candidates who meet the minimum requirements must also pass a written exam, physical fitness and medical examinations, background check, and an oral interview.
Successful recruits must attend a 21-week intensive training session at the Federal Law Enforcement Training Center in Brunswick, Georgia. Upon graduation, recruits must satisfactorily complete a one-year probationary period during which they receive further on-the-job training with the help of an experienced Field Training Officer.
Salary, Benefits and Opportunities for Advancement
While undergoing training, USPP recruits receive an annual salary of $52,541 (2019 salary data). After training is satisfactorily completed, a larger starting salary is awarded. Starting salaries vary based on location. The U.S. Park Police website lists staring salaries and application requirements The starting salary numbers do not include overtime (time-and-a-half), which can be substantial.
Members of the U.S. Park Police force receive federal employee benefits including medical, health and life insurance, federal retirement plan, paid holidays, and a uniform/equipment allowance. Training is also fully funded.
Additional opportunities for advancement and consequent salary increases are possible, as recruits may rise to more senior-level positions.
See the newest National Park Service job listings in the JobMonkey Job Center – you're just a click away!