Correctional Officer Jobs
Correctional officers, also known as detention officers, are the law enforcement officials responsible for ensuring that prison rules and regulations are met, and maintaining prison security. They may work at a penitentiary, jail or reform institution to prevent violence, escapes and other forms of disturbance.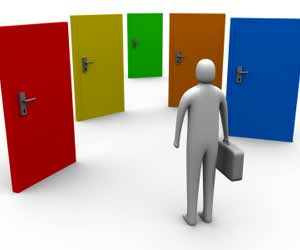 Job Description: A Day in the Life of a Correctional Officer
On an average day, a correctional officer's duties may include supervising prisoners' activities, enforcing discipline, checking prisoners and their cells for dangerous contraband, and checking things like locks, doors and gates for signs of tampering. Another primary aspect of the correctional officer's job is to monitor prisoners' mail and visitors to check for contraband and safety threats.
Like most law enforcement jobs, correctional officers also spend a large portion of their time on paperwork, writing reports about inmate conduct and reporting rule violations and general disturbances.
General Requirements and Training
The minimum requirements to be a correctional officer vary but most institutions, require that candidates to be at least 18 years of age, have no felony convictions, be in good health, and hold a high school diploma or GED.
A correctional officer's education can include instruction on interpersonal relations, firearm training, and legal training. Most facilities have an in-house training program based on guidelines of the American Correctional and American Jail Associations. After formal training is complete, new graduates will also go through on-the-job training.
Correctional officers at federal institutions are required to have a Bachelor's degree and three years of full-time work experience. In some cases, experience can make up for a lack of required educational credits. Federal correctional officers receive 200 hours of formal training as well as 120 hours of specialized training at the U.S. Federal Bureau of Prisons Training Center in Glynco, Georgia.
Salary, Benefits, and Opportunities for Advancement
According to the Bureau of Labor Statistics, the median annual pay for correctional officers as of May 2018 was $44,400. The median annual earnings vary based on if you work a federal correctional officer job, a state job or local correctional officer job. Typical benefits include retirement plans, paid vacation, and health and dental, and a clothing/uniform allowance.
Qualified correctional officers may be promoted to the position of correctional sergeant, a job which has the increased responsibility of supervising and directing other officers. Further promotions are possible, all the way up to the position of warden, the head who is responsible for the overseeing the facility as a whole.