Becoming a Canine Officer
Canine officers are police officers who work with specially trained detector dogs, usually to detect illegal narcotics, concealed humans, smuggled agricultural products and other contraband.
 
Job Description: A Day in the Life of a Canine Officer
The exact nature of a Canine officer's job will depend on his work environment; a wide variety of law enforcement agencies across the company utilize Canine police officers. Larger police departments, like the NYPD and LAPD, have their own canine units, as do many state police departments and federal agencies, including the CBP, DEA, and TSA.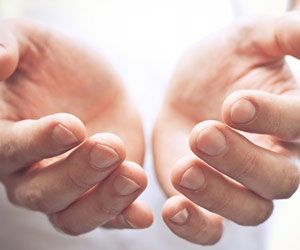 For example, a TSA canine officer and his dog may be assigned to patrol airports and check baggage to sniff out illegal drugs or contraband. A CBP canine officer may be stationed at the border to help check for smuggled drugs, contraband or humans. In other cases, canine officers may be called upon to search for illegal drugs, explosives or missing persons.
Canine officers may also be called upon in cases of terrorist attack or natural disasters. After 9/11, for example, NYPD canine officers were called upon to help search the wreckage, using the dogs to smell for humans who were trapped under the rubble.
General Requirements and Training
The general requirements to become a canine officer depend on the exact level and department you want to work for. Canine officers start out as regular law enforcement officers and then, after a certain amount of experience, must receive canine training and certification before they may begin wok as canine officers.
The CBP, which has the largest canine work force of any U.S. law enforcement agency, has three central training facilities for officers and dogs: The Canine Enforcement Training Center in Front Royal, Virginia, The National Canine Facility in El Paso, Texas, and the USDA's National Detector Dog Training Center in Orlando, Florida. The CBP Canine Enforcement Program which uses these facilities trains dogs and officers not only for CBP service, but also for other state, local and federal law enforcement agencies.
Salary, Benefits and Room for Advancement
Like SWAT officers, canine officers are essentially specialized police officers and therefore their salary and benefits are similar to that of a regular police officer. The Bureau of Labor Statistics also includes canine officers in its "Police and Detectives" salary report. The exact salary and benefits depends on whether the canine officer works at the local, state or federal level. Information about salaries, benefits and opportunities for advancement for local and state police officers is available on another page and also for FBI officers.