Secret Service Special Agent Jobs
U.S. Secret Service special agents are the premiere employees of the Secret Service. Special agents work in two areas throughout their career: protection and criminal investigations. Special agents may protect the highest elected officials of the U.S. Government, including the President and Vice President, major presidential and vice-presidential candidates, visiting foreign diplomats and others. Special agents may participate in Secret Service investigations of criminal activity including financial crimes, violation of U.S. security, and computer-based attacks on U.S. telecommunications, banking or financial infrastructure.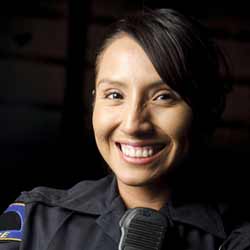 Job Description: A Day in the Life of a Secret Services Special Agent
It's impossible to describe the "typical day" of a Secret Services special agent because the range of assignments given a special agent is so vast. One agent may be assigned to offer protection to the President or other high-ranking officials, while another may be given the job investigating a potential bank fraud. The specific job assigned to a special agent will depend on his area of specialization and personal skills.
General Requirements and Training
To become a U.S. Secret Services special agent you must be a U.S. citizen, age 21 to 36 at time of appointment, and possess a bachelor's degree or three years of work experience in criminal investigation or law enforcement or a combination of the two. Candidates must be willing and able to travel and relocate throughout their careers. This includes accepting assignments in foreign countries.
Applicants must also pass physical, medical and mental tests, undergo background checks, government polygraph test, drug screening, and pass the Treasury Enforcement Agent (TEA) written exam. All potential special agents must also undergo in-depth interviews.
Newly appointed special agents must attend an 11-week intensive training session at the Federal Law Enforcement Training Center in Glynco, Georgia. After this, training is continued with a 16-week session of specialized Special Agent instruction at the James J. Rowley Training Center outside of Washington, DC.
Salary, Benefits and Opportunities for Advancement
Secret Service special agents are generally hired at the GS-5 ($30,113 – $39,149 base pay annually), GS-7 ($37,3014 – $48,488) or GS-9 ($45,627 – $59,316) levels on the federal government pay scale. Pay rates are as of 2020.
The level of pay at hiring depends on the candidate's qualifications and education.
Special agents also receive Law Enforcement Availability Pay (LEAP), which gives them an additional 25% added to this annual base salary.
Benefits include federal health benefits for themselves and their family, paid holidays, sick leave, retirement benefits, and a flexible spending account program.
Opportunities for promotion are available for qualified special agents who may advance to supervisory positions overseeing junior agents. These senior positions are likely to involve more desk work than work in the field.