FBI Police Officer Jobs
The Federal Bureau of Investigation (FBI) has its own cadre of police officers who are responsible for providing protection to FBI personnel and performing law enforcement duties at FBI facilities. FBI police officers are responsible primarily for preventing terrorist attacks or other criminal acts on FBI facilities.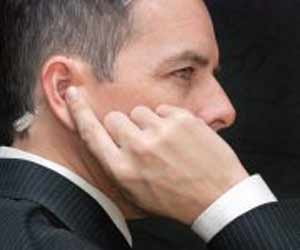 Job Description: A Day in the Life of a FBI Police Officer
Because FBI police officers are responsible for protecting FBI facilities, they are stationed at one of four areas where key FBI facilities are located: Washington DC; Quantico VA; New York City; and Clarksburg WV. Applicants to the FBI police must sign an agreement stating that they are willing to move to their assigned location and stay there for at least two years.
On a normal day, an FBI police officer may perform duties like checking identification, patrolling FBI facility premises, and monitoring for electronic intrusion of FBI communications systems.
General Requirements and Training
The basic requirements for people considering a career with the FBI police are a minimum age of 21, a high school diploma or GED certificate, and valid driver's license. A rigorous background check, written test, medical exam and physical fitness test are also required.
Those applicants who are accepted must complete a ten-week training program at the Federal Law Enforcement Training Center (FLETC) in Glynco, Georgia or Artesia, New Mexico. An additional one-month training session at a location selected by the FBI must also be successfully completed before recruits can start work.
Salary, Benefits and Opportunities for Advancement
Median annual earnings for police officers in the federal government were $87,130 as of May 2018, according to the BLS. The comprehensive benefits package offered to FBI employees includes health, life insurance, and retirement benefits, paid time off, and paid training programs.
Opportunities for advancement may include promotion to more senior levels in the FBI police. Also remember that it may be easier to switch to other areas/careers within the FBI once you already have experience in the Agency.
You'll find new FBI job openings right here in the JobMonkey Job Center. To start the job application process just click the Apply button. Pretty easy, huh?