Jobs with the ATF
The Bureau of Alcohol, Tobacco, Firearms and Explosives (ATF) prevents terrorism and violent crimes across the nation. ATF special agents investigate violations of U.S. laws regulating alcohol and tobacco violations, arson, firearms, and explosives.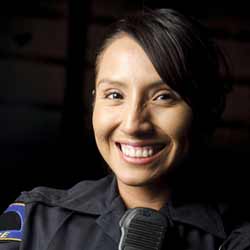 Job Description: A Day in the Life of the Head of the Department
An ATF special agent is primarily responsible for conducting criminal investigations. Towards this end, an ATF agent's job may entail surveillance duties, participation in raids, searching for evidence, and interviewing suspects and witnesses. ATF special agents can also be involved in the judicial process as they may be asked to prepare cases for court by contributing criminal case reports, and in some cases may need to testify in court cases.
The daily duties faced by a special agent will vary depending on his precise assignment on a case. If a case is just beginning, he may be involved in surveillance and the collection of evidence, while at the end of the case, he may be asked to prepare statements for court.
General Requirements and Training
To qualify to become an ATF Special Agent, applicants must be U.S. Citizens, age 21 to 37 at the time of appointment, possess a valid driver's license, and hold a BA or three years of law enforcement experience or an equivalent combination of education and experience. Applicants must also meet certain physical requirements, pass a medical exam and drug test, and undergo polygraph testing and background checks.
Salary, Benefits and Opportunities for Advancement
According to the official government website of the ATF, the base annual salary range for an ATF agent as of 2020 ranged from GS-level 5 ($39.149) to GS-level 9 ($59,316). These numbers do not include Law Enforcement Availability Pay (LEAP), which can add 25% to the base salary, as well as locality pay and overtime.
ATF offers its special agents substantial benefits include paid vacation time, sick leave, life, and health insurance, federal retirement benefits, a health improvement plan, federal tax-deferred thrift savings plan (TSP), and paid training. The ATF also has a foreign language award program, which provides cash rewards for employees who make substantial use of a foreign language in their work.
There is potential for promotion for ATF special agents, who may eventually advance to grade 13 on the GS pay scale. Promotions depend on job performance and evaluations.
Find the latest ATF Job Openings in the JobMonkey Job Center. New positions are posted all the time!