FBI Special Agent Jobs
An FBI special agent is responsible for investigating and enforcing U.S. security at the national level. There are a wide variety of specialties that an FBI special agent may be assigned to, including civil rights violations, organized crime, foreign counterintelligence, cybercrime, interstate criminal activity, and more.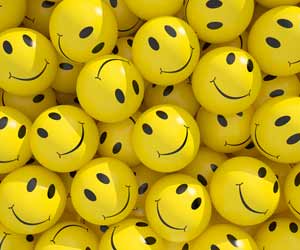 Job Description: A Day in the Life of a FBI Special Agent
Due to the wide variety of potential jobs an FBI special agent may have, it's impossible to describe the "typical day" of a special agent. Depending on his or her specialty, an FBI special agent's job could include gathering evidence, meeting with sources to gather intelligence information, making arrests, and more.
No matter what the specifics of the job, there is always plenty of paperwork at the end of the day for any FBI special agent. Whether a special agent spends his time deciphering cyber intelligence or investigating a criminal with suspected ties to organized crime, paper work is an inevitable part of the job.
General Requirements and Training
Those who wish to become an FBI special agent must be a U.S. citizen aged 23 to 37 upon appointment as a special agent. A four-year college or university degree and valid driver's license are also required for special agent. Physical testing and background checks are also a must. FBI special agent must also be able to relocate at any time, anywhere within the FBI's jurisdiction.
An applicant to the FBI special agent program must qualify for one of the FBI's five entry programs: accounting, computer science/information technology, language, law, or diversified. The diversified program requires applicants have a BS or BA degree in any subject, plus three years of full-time work experience or an advanced degree with two years of full-time work experience. Further details about the specific program requirements are available on the FBI website.
Salary, Benefits and Opportunities for Advancement
As of 2019, according to the BLS, FBI agents entered service at the GS-10 Federal services pay scale, meaning they earned a base salary between $48,973 and $63,661 annually.
When adding availability pay, however, FBI agents earned an average salary of $87,130 in 2018 (according to U.S. Bureau of Labor Statistics) and at the high level close to $123,000/year. Benefits include health and life insurance, retirement benefits, paid leave and federally funded training.
Once on the job, FBI special agent can qualify for additional training which may lead to promotion to senior managerial, supervisory or executive positions. Promotion could advance agents to higher levels on the federal services pay scale and increase their annual base salary and availability pay.
Find the latest FBI job listings in the JobMonkey Job Center today