Law Enforcement Career Ladder
It's a long and arduous climb from patrol officer to police chief and there are numerous promotions that a patrol officer receives before he or she can even think of possibly becoming head of the department.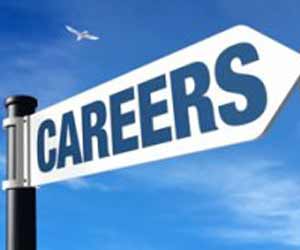 Military-Style Ranking
Most police departments have a military-style rank system, starting at the bottom with patrol officer and moving on up to police corporal, police sergeant, police lieutenant, captain, deputy chief and, finally, chief. At the county level, the terms are a little different, starting with sherriff's patrol officer, and working up to deputy sheriff and, finally, sheriff.
Changing Ranks, Changing Responsibilities
So how does the job change as an officer makes his or her way up the ladder, from patrol officer to head of the department? For one thing, responsibilities are sure to increase in depth and number. A police lieutenant or sergeant may be in charge of helping to train young recruits or oversee a small group of patrol officers. Another key difference is the amount of time spent actually patrolling the streets; a higher rank like a deputy chief is unlikely to have a daily patrol route because he has tons of other work to do overseeing the department.
Salary and Benefits
Heading a police department is an enormous job but the good news is that with added responsibility comes more money. According to the Bureau of Labor Statistics, as of 2018, the average salaries for full-time police positions of various ranks were as follows, from highest rank to lowest:
| | |
| --- | --- |
|   | Median Annual Wages |
| Detectives and criminal investigators | $81,920 |
| Transit and railroad police | $74,030 |
| Police and sheriff's patrol officers | $61,380 |
| Fish and game wardens | $57,710 |
Get details about patrol officer salaries on a previous page. It's important to note that these numbers do not include bonuses or overtime pay, which is usually significant in the law enforcement field.