Are you an energetic person who's looking for a fast paced career? If you're looking for a job where there's always something new and exciting going on, then it's time to focus your job search on a high intensity jobs that operate in fast paced work environments.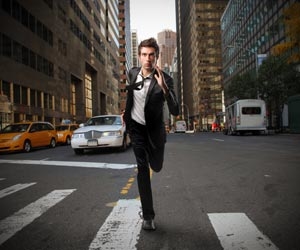 What Are The Best Jobs For People Who Can't Sit Still?
A fast paced career is one where the action's at. These jobs will constantly keep you on your toes and if you're a dynamic individual then finding a fast paced career is the perfect career path for you.
If you're looking for a fast paced career, then the following jobs need to be on your radar:
Explosive Workers
Search And Rescue Volunteer
Which of these fast paced career options is right for you? If you decide to pursue a fast paced career, be warned that these exciting jobs may lead to high stress levels and less than optimal work life balance – but usually the paychecks are quite lucrative. If you can handle that you'll be good to go.
26 Active Jobs That Will Keep You On Your Feet
Learn more about these fast paced careers and even more high energy jobs on JobMonkey.com today. When you're ready to start looking for a fast paced career, the best place to search and apply for jobs is on the JobMonkey JobCenter. Try it today!
See Also: