The human body was built to move. If you're one of those people who are constantly active and who wants to find a job that makes you feel alive, then you need to focus your job search on the right jobs. There are lots of cool jobs for people who can't sit still, hopefully this post will help you find the perfect job for you.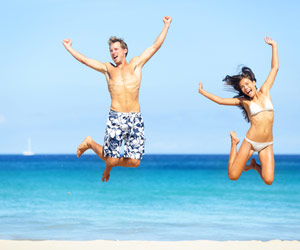 26 Active Jobs That Will Keep You On Your Feet
Sitting at a desk all day is an unfortunate way to spend your life. Not only is it unhealthy, but it can also be incredibly boring. For people who want to escape the 9 to 5 grind and avoid the sedentary lifestyle, there are lots of cool jobs and careers that you can pursue. Whether you want to work in the mountains, the beach, or the city, it's your responsibility to find a job that makes you happy.
Start your job search by learning about jobs that allow you to move. Let's take a quick look at an assortment of cool jobs for people who can't sit still:
Do any of these jobs sound like good options for you? Use the links above to learn more about these jobs and to fine tune your job search options.
9 Scary Health Risks Of Desk Jobs
It's easy to end up in a job where you sit at a desk and stare at a screen all day, but that's not always the best decision for you. Remember that when it comes to selecting a job, it's up to you to find one that makes you smile. Which type of life are you going to choose?
What do you think? Will you find a cool job that allows you to move and be active or will you get trapped at a desk? It's time to make a choice.
See Also: