Environmental Policy Manager Jobs
Management Sector
Environmental policy managers work to identify ways in which we can avoid irreversible environmental damage, such as ground-water contamination and ozone layer depletion.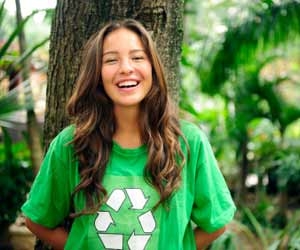 Environmental policy managers are an extremely important part of the future of natural energy, because they are able to help determine which forms of natural energy are more promising in terms of minimal environmental damage, a growing concern among governments around the world. The work that environmental policy managers conduct plays a part in decisions regarding natural energy resources – how these resources are best used and conserved, and how they can be tapped while avoiding unnecessary environmental damage.
Many environmental policy managers work for position in the government or for NGOs. Others may work as consultants with private businesses and companies, especially energy companies, in order to ensure that current environmental laws are not being violated. For example, an environmental policy manager may consult with a company that drills for natural gas in order to ensure that drilling is not done in any restricted areas, and is completed in the least environmentally-damaging manner possible.
Educational and Training Requirements
Most environmental policy managers have some sort of background in environmental science.
In fact, environment policy managers may start their careers as environmental scientists. Entry-level environmental scientists spend a great deal of time in the field, taking data and collecting samples, such as water and stone samples.
With advancement, environmental scientists usually spend less time collecting data and more time in the lab, analyzing data and filling out reports regarding results. From here, it is possible to go on to become an environmental policy manager.
To enter the environmental science field, a minimum of a bachelor's degree is necessary in an applicable field like earth science. However master's degree is preferable, even for entry-level positions. Full-time research positions require a PhD. Useful degrees include life science, geology, atmospheric science, physics, and chemistry, all of which can be applied to environmental studies. Due to the fact that many environmental policy managers work in consulting positions, advising both private businesses and government organizations on environmental issues, a business degree can also help with career advancement.
Salary and Advancement Opportunities
The number of employment opportunities for environmental scientists and related professions is expected to increase drastically in the coming years. The Bureau of Labor Statistics reports an expected 25 percent increase in employment of environmental scientists from 2006 to 2016, a rate of growth much greater than the average. Growth in the industry is expected to occur largely due to the increasingly complex environmental laws and regulations which are being passed or will be passed, regarding issues such as clean air, ground-water contamination, and flood and erosion control. Such legislation will affect construction companies, power plants, natural resource harvesters, and others who may consult environmental scientists or environmental policy managers on how to proceed with their business while keeping within the law. Another reason for growth in the environmental science sector is the increased awareness concerning environmental dangers that has swept the US and other countries in the past decade. Future efforts to monitor environmental quality and minimize dangerous human impact on the environment will call for the work of environmental scientists and policy managers.
According to the Bureau of Labor Statistics, the average annual salary of environmental scientists is $65,280. Some of the highest-paying industries include petroleum and coal products manufacturers, offering an average salary $83,300, and natural gas distributors, offering an average salary of $81,840. According to Payscale.com, an environmental project manager with one to four years of experience can expect an average salary of $39,065 to $59,202, increasing to an average of $61,399 to $86,276 with 10 to 19 years of experience.