Suncor Energy Jobs
Suncor Energy got its start developing the Athabasca oil sands in Western Canada. The company continues its work in this oil-rich region of the country, as well as the functions involved in exploring for, developing and producing natural gas. Suncor operates a number of refineries and sells petroleum products. This company is also investing in renewable energy sources, including four wind farms and an ethanol facility.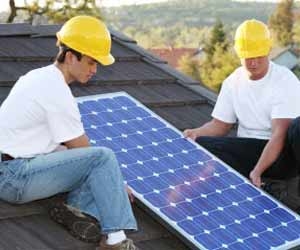 Working at Suncor
Suncor employs approximately 13,000 people. The average age of a worker is 40 years, and the workforce is made up of a mix of long-term employees and new hires. The Suncor team is made up of workers from Canada, the United States, and a number of countries around the world.
This company has adopted a "pay for performance" policy. All employees receive a competitive base salary, and they have the opportunity to receive additional financial rewards if they excel in their job duties. Workers at Suncor are also eligible for annual bonuses and stock options.
The compensation package includes a flexible benefits plan with health and dental insurance and a health spending account. Life, disability and accident insurance are offered. Employees get vacation and holiday pay, and can access services from an Employee Assistance Program. 
Types of Jobs Available at Suncor
The company hires employees for positions in the following job categories:
Business Development
Environment
Health and Safety
Human Resources
Marketing
Mining/Mechanical/Process Engineering
Operations and Maintenance
Project Management/Supply Chain/Planning/Scheduling
Trades
Specific titles for jobs that may be available at the company include the following:
Accounting Specialist
Buyer
Coke Operator
Construction Manager
Emergency Response Officer – Paramedic/Registered Nurse
Heavy Equipment Operator
Incident and Investigation Specialist
Learning Coordinator
Mechanical Engineer
Performance Analyst
Recruiter
Senior Civil Engineer – Design
Senior Crude Oil Trader
Shift Supervisor
Water Optimization Specialist
How to Apply for a Job at Suncor Energy
Is the company hiring? Find all the latest Suncor Energy job openings right here on JobMonkey. Locate a position that suits your needs then click the Apply button to start the job application process.
It's pretty simply and new openings are available all the time.
More About Suncor