Chemical Engineer Jobs
Although the areas in which a chemical engineer can specialize vary, the job generally consists of applying the principles of chemistry to solve problems relating to the production or use of chemicals and, in some cases, biochemicals.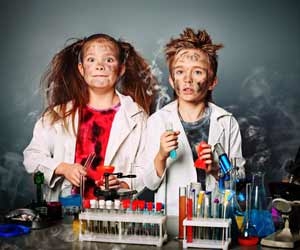 There are many industries in which a chemical engineer may work, and one of the most prominent ones is the production of both traditional energy forms, like oil and gas, and alternative forms of energy. Some chemical engineers specialize in the manufacturing of certain chemical products, others supervise and still others in producing energy, but both fields may be applicable to the alternative energy industry.
More and more chemical engineers are entering fields in which new technology is being used. Fuel cells and hydrogen power are excellent examples where chemical engineering knowledge proves essential to figuring out how to turn raw materials into usable products. Chemical engineers working in the natural energy field – also known as process engineers – are responsible for the effective and efficient transformation of raw materials or chemicals into useful products, such as solar panels or safely manufacturing ethanol or methane. Most chemical engineers work in laboratories and may be employed by the government or independent companies.
Educational and Training Requirements
As with almost all engineering positions, entry-level positions will require at least a bachelor's degree in engineering, often with a focus on the particular branch of engineering you wish to pursue. In many cases, you will find that a master's in engineering or chemistry is actually required, not just preferred.
Keep in mind that whatever course you choose, it must be accredited by the Accreditation Board of Engineering and Technology. Undergraduate science courses in engineering and chemistry often take four to five years to complete, depending on the school and speed with which you are able to complete it. The first two years are normally devoted to more general engineering topics, while the last two years usually requite you to focus more specifically on the particular branch of engineering you wish to specialize and eventually obtain a job in. After completing your engineering education, you must complete and successfully pass the Fundamentals of Engineering Exam, after which you can become an engineer intern. Then, after four years of relevant work experience as an intern, you can take the Principals and Practice of Engineering Exam to become a professional engineer.
Advancement Opportunities
The Bureau of Labor Statistics reports that from 2006 to 2016 an expected employment growth of eight percent will take place in the field of chemical engineering. This number reflects the average employment growth rate across all engineering jobs. In the future it is predicted that fewer jobs will be geared toward chemical manufacturing and more toward research and development of new energy production processes, which fall more generally in the area of science than production.
Chemical Engineer Salaries
Similar to environmental and electrical engineer, a chemical engineer is trained in other, more general areas, such as the basics of mechanical engineering. Thus, with more education or experience they may be able to apply for positions in other fields should they so desire.