Animal Care Industry Overview
Generally speaking, only certain kinds of people pursue what we call animal jobs.
First and foremost, people who work with animals should genuinely like them. While it helps to like all creatures great and small, at least liking the obvious – cats and dogs – is a prerequisite, as there are approximately 164.6 million dogs and cats kept as pets in the U.S. (86.4 million cats and 78.2 million dogs, this according to the American Pet Products Manufacturers Association), and that's not to mention the feral population count.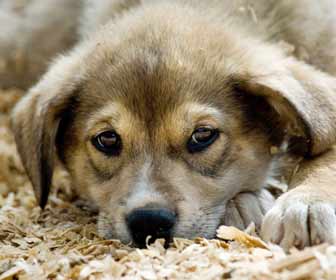 Second, people who choose to work with animals for a living should not be allergic to them. It's pretty hard to relate to pets on a day to day basis if you're constantly sneezing, coughing and scratching because Fido or Fluffy has triggered your allergies.
Third, people who work with animals should be compassionate, but not overly sensitive. For example, I once considered becoming a veterinarian, so when I was in high school, I got a part-time job at a veterinarian's clinic.
I didn't last long. It was pretty hard to help customers when tears were streaming down my face because I had just witnessed a dog being euthanized. So, people who work with animals should want to help them, but also be able to stay calm, cool and collected in the face of expected or unexpected animal tragedies. (Animal tragedies are why I now write about animals, as instead of working with them!)
Lastly, depending on which career path you choose, working with animals can be as hands on as you'd like. While veterinarians, trainers, pet sitters, dog walkers and runners, groomers, handlers, zookeepers, breeders, veterinarian technicians, wildlife rehabilitators, animal behaviorists, pet therapists, kennel operators, animals police, pet photographers, city/county animal control officers, pet show judges, and pet day care providers work directly with animals daily, there are a few career choices that allow people to work on behalf on animals, with little to no direct person-animal contact.
Biologists, ecologists, educators, pet products makers and rescue/nonprofit workers probably have the least contact with fur and feathers of all the animal-related career choices, which is not to say they have no contact, but rather that they have the most flexibility of deciding how much or little contact they desire to have.
So if you like animals and care about their well being, aren't allergic, and are compassionate but not too sensitive, there just might be an animal-related career in your future.