Industry Career Trends
If you decide to pursue a career working with animals, whether you choose to go the route of working with animals themselves, or the humans who own or care for them, you're sure to find plenty of job opportunities.
In fact, according to the Bureau of Labor Statistics, employment in this area is expected to grow faster than the average for all occupations through 2020. What's more, the American Pet Products Manufacturers Association (APPMA) Inc.'s National Pet Owners Survey indicates that 62 percent of U.S. households own a pet (that's 72.9 million homes), up from 56 percent in 1988.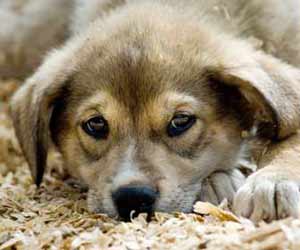 While dogs and cats are among the more popular choices, people also own and care for birds, horses, freshwater and saltwater fish, reptiles and small animals such as rabbits or hamsters. Approximately 86.4 million cats and 78.2 million dogs are owned in the U.S.
As far as spending habits go, pet owners in the U.S. are expected to spend $57.2 billion this year, up from $55.3 billion last year and $17 billion from 1994, this according to the APPMA's market research. Of that $55.5 billion projected spending this year, $21.3 billion is allocated for food, $14.2 billion for vet care, $13.2 billion for supplies and over-the-counter medicines, $2.3 billion for animals, and $3.5 billion for pet services such as grooming and boarding.
According to the APPMA, pet industry trends include companies that traditionally focus on human products branching out into pet territory, either in clothing, toys, treats or grooming supplies; a boom in the pet travel industry, as more people are traveling with their canine or feline companions; an abundance of pet products available both in stores and online; more high-end and niche items coming to market to capture the dollars of discerning pet owners; advances in grooming and cleaning supplies that are better for animals and the environment; more high quality foods, such as organic and vegetarian; and high tech gadgets designed to make life easier both for pets and their people.
Since more and more people have pets, jobs in fields such as vet medicine, therapy, behavior, & the sciences seem to offer security and longevity.
Careers in animal training, pet grooming jobs, boarding, kennel operating, pet sitting, dog walking/running and day care seem to have security, in that if people can afford to have pets and need these services, they will be willing to pay for them.
Careers in rescue organizations and non-profits, as well as city and county animal shelters, will offer security if a paying job is achieved, especially the higher up the ladder you move, although it will no doubt take lots of time, patience and a willingness to work for nothing or next to nothing to get there.
Some of the more creative jobs, such as pet photography, pet products manufacturing, breeding, animal handling and show judging are probably less secure, either due to few openings and many qualified candidates, or the fact that they depend on discretionary income via consumers that may or may not be available.