Veterinarian Degree Programs
There are 30 veterinary schools in the U.S. that meet accreditation standards set by the Council on Education of the American Veterinary Medical Association (AVMA).
That means that there are likely more applicants than open slots, which can in turn make for a very competitive playing field. Getting a veterinarian degree is vital if you want a job in the field though. To be accepted to veterinary school, you must have a bachelor's degree from an accredited four-year college. Look into distance learning degrees as a possibility. Students often decide early on (junior high school) that this is the career path they wish to follow, and thus are able to ensure they take the proper, math and science classes throughout junior high and high school, as well as college, to ensure they have met the prerequisites for veterinary college.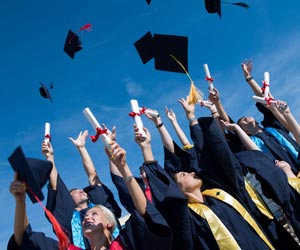 These prerequisites can include chemistry (organic, inorganic and bio), physics, biology (general, animal, micro and cellular), animal nutrition, genetics, vertebrate embryology, zoology and systemic physiology. Math requirements can include calculus and/or statistics, college algebra, trigonometry or pre-calculus. Students must also be proficient in English literature and possess good writing skills. Optional course work in business management is also looked upon favorably.
According to the AVMA, only about 43 percent of veterinary school applicants are accepted each year. Applicants must also take and pass one of the standardized tests often required for specialized medical schools (which test you must take, however, depends on which school you apply to), such as the Veterinary College Admission Test (VCAT), Medical College Admission Test (MCAT), Test of English as a Foreign Language (TOEFL), or the Graduate Record Examination (GRE) (this is where your years of studying science and math in junior high, high school and college will pay off!).
According to the AVMA, 22 veterinary schools require the GRE, four require the VCAT, and two accept the MCAT.
Obviously, getting a degree these days isn't cheap. Most students have to take out student loans, land a college scholarship, or some other form of student financial aid. Don't despair – the money's out there.
Veterinary school students should be prepared to study hard, as AVMA estimates that the average student will spend 4,000 hours in the classroom, lab and clinical study.