So you want to work in the film niche? Finding cool jobs in the film industry is definitely a cool way to make a living. The entertainment industry is big business and working on big budget films, network television productions, or prime time commercials is an exciting and appealing career path.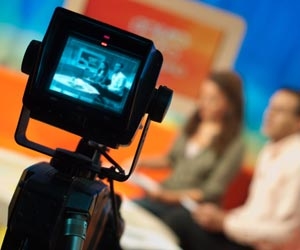 Learn More About Film And Music Industry Jobs
Creating films, movies, television, commercials, or even Internet videos requires a lot of talented people. Some jobs are high paying gigs and others are entry level positions. But the best part of working in the film industry is that if you find a job in this fun niche, you're going to enjoy it.
If you're ready to begin your job search, start with this list of cool jobs in the film industry that might interest you:
Director
Producer
Foley Artist
Location Manager
Set Designer
Casting Expert
Music Editor
Art Director
Cinematographer
Animator
Prop Maker
Screenwriter
Stagehand
Storyboard Artist
Costume Designer
Gaffer
Aspiring professionals who want to find cool jobs in the film industry should look for jobs with film studios, production companies, marketing employers, film festivals, and other employers. The following film industry employers often post job postings on the JobMonkey JobCenter:
Search and apply for jobs in the film industry on the JobMonkey JobCenter today. This is the best place to start your job search!
See Also: