Starting your Career in Television
Starting a career in television is quite a challenge as it is a very competitive field to get into. With TV studios all looking to hire the best, you have to make sure that you are the best in order to get hired. There are many sectors of TV that you can be employed in and with the right frame of mind and training you can find yourself working in one of many different areas, including news, reality TV, and popular TV series or soap operas.
When you start out, you could probably find a great career in TV online.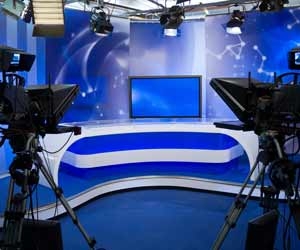 Online television channels are really taking off and many have a sturdy following of regular viewers. These Internet television channels offer many categories in which you can broadcast and you will be able to get a career in television as a presenter, newsreader, video camera operator, sound engineer, producer, director, researcher, assistants and many other positions deposing on the type of television show being broadcast.
Various media studios will have jobs in the television arena and most of them will start you off in the lowest positions available. You will need to prove yourself and work your way up to get the producer, director or even news anchor TV jobs. TV studios are huge corporations and employ hundreds of people, and you will need to apply to a few of them before you get a response. Sometimes you will have to apply a few times and perhaps get more experience working at smaller lesser-known TV agencies and television stations before you get a job at a large TV studio.
— View Television Job Postings —
The satellite TV industry is making sure that you can also get plenty of jobs on the distribution side of television. Direct TV is basically a medium where all the television networks and TV studios air their TV shows and programs via direct broadcast satellite instead of cable or dish.
To start a career in television you must find out more about the media industry and the television networks and stations. You can opt to start out in the TV shows side working at a production company or TV studio, or you can choose the path of journalism and work at TV networks on live news broadcasts, and live sports coverage among other shows.
There is plenty of opportunity for growth in both areas of television and the main difference will be that you either work for the TV studios, or for the television networks. You can earn a good salary working at both, and the best part about getting a career in the television industry is that you love what you are doing. The hours can be long and the work can be stressful, but people start working in this field because they love it, and if you are passionate and love television, you will succeed.