Driveaway Jobs
Industry Statistics
Is the auto shipping industry right for you? According to the U.S. Department of Labor's Bureau of Labor Statistics, there were 1.48 million employees in the trucking industry in 2017, with 61% of those working specifically in the truck transportation industry. New jobs are opening up every day, and that doesn't seem to be changing! Check out the following statistics, also from the Department of Labor's Bureau of Labor Statistics, to see if this kind of job might be for you.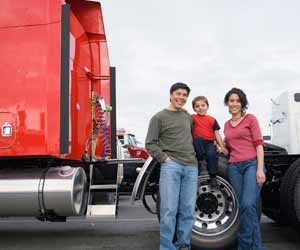 The employment outlook for truckers in general is good, with job openings expected to rise 7% from 2018 to 2025. Getting your foot in the door as a regular tractor trailer driver will help you get an auto shipping job later, so even if you can't find the specific job opening you want, you can at least get some experience in this industry.
By 2020, there is expected to be around 2,246,000 "heavy" truck drivers – the kind of drivers who operate trucks carrying other vehicles. People will always need their vehicles moved!
As a "heavy" truck driver, you can expect to earn from $21.38 per hour, on average. This is as opposed to a "light" truck driving job, at which you could only expect to earn $17.96 an hour, on average. Most truckers have the opportunity to work 50 hours a week, but many work even longer hours.
Interested in learning more about the trucking industry? The American Trucking Association is a great place to start, and they even publish annual reports about the projection of the industry over the next decade, current salary specifics, and other trucking stats.You can also check out the rest of our site using the navigation bar on the left to find out more about the auto shipping industry!