Related Trucking Careers
Working in the auto transport sector is something that you might find entertaining and rewarding. There are many related careers that you might also enjoy. Consider all of these options before you pursue one job or another.
Truck driving for another kind of company is perhaps the most popular related career. Many people find that they love to drive long distances, to meet new people, and to travel while they work. You can work hauling dry goods, equipment, liquids, or even hazardous materials.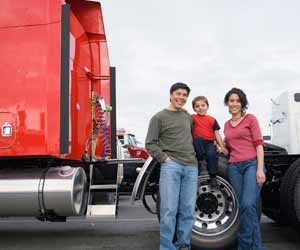 For anyone who doesn't wish to work on the road, there are many related careers in the transportation sector that one can do from their own town. Trucking companies that transport cars are also in need of people to work within the office. There are phone-answering jobs, customer service jobs, and dispatcher jobs. These people are in charge of taking the orders, scheduling trucks, and creating routes for the trucks to travel. They are also in charge of making sure that everyone is happy with the services that the car transport company provides. All of these careers will take you to work in an office building, which will be located near where you live. Yet, they all work within the trucking industry.
If you want a more manual career, but still don't wish to be a driver, you might also consider a career in the actual shipping and loading dock. With these careers, you help to load and unload cars and trucks that are being shipped, as well as to work with other things that transport companies might be shipping from one place to another.
Of course, there are careers that are related to the auto transport industry that are completely different. Each trucking company will need a person or persons in charge of setting up advertisement for them. There are also careers in technical support, such as web design and maintenance, which each auto transport company must have. Companies must also have accountants so that the employees can get paid and so that the money affairs can be handled correctly.
The bottom line is that no matter what your specialty is, and no matter where your experience or expertise lies, you will be able to find a fun and rewarding career within the transportation industry.