Driving a Company Auto Trailer
Advantages
When working for an auto shipping company, the driver may be given the option to drive their own trailer or drive the company's trailer. As not everyone has their own trailer, it might be necessary for you to drive the company's trailer. There are also instances in which the company requires a certain kind of trailer, so they will provide the trailer for you.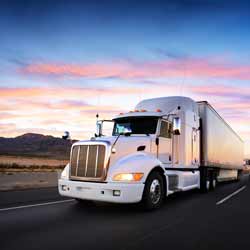 For the driver working for a company, there are great advantages when driving the company's trailer. These advantages include:
The company takes care of fuel costs, but they do rely on the driver to be responsible with gas cards and other tools that are given to them. In other words, the driver is responsible for the trailer while it is in their possession.
The company takes care of the necessary paperwork associated with operating the trailer. This is true for those implementing a fleet management system in which they print reports on a daily, weekly, and monthly basis.
The company takes care of maintenance, repair costs, and inspections of the trailer, so the driver does not have to worry about this unless something occurs on the road.
They are operating on an existing infrastructure that makes the job of the driver considerably easier. There are certain things that the driver does not have to keep track of that they would normally have to take care of if they were driving a truck they owned.
Since the truck driver doesn't have to manage the trailer, the driver can focus more on productivity.
The trailers and all equipment are kept in the best condition possible.
The driver is included on the company's insurance and is not required to maintain the insurance on their own.
If you aren't sure if this career is right for you, you can test out the waters without purchasing a truck yet. Purchasing a truck is a huge expense and a life-long commitment.
In the end, what is important is that the automobiles being shipped arrive at the destination safely and on time. That is why some auto transport companies decide to maintain their own fleet rather than use the trucks that belong to drivers.