Finding Auto Shipping Jobs
Finding Trucking Jobs
Searching for a trucking job can be tedious work, even for the more experienced car hauler. As the industry is highly competitive, knowing where to look for car shipping jobs, as well as knowing how to apply and make yourself stand out from the rest, can make all the difference. Once you know what you should do and have just a little luck, you will be on the road to an exciting job in car shipping.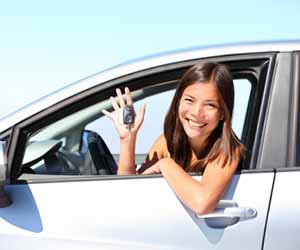 Before you begin searching for a job, you should first build your resume and gather the necessary information. Potential employers may need your work history, with contact information and references, a copy of your CDL license and driving record. Make sure that your resume contains up-to-date and accurate information about every previous trucking job you have held, as well as information about your training and education.
Searching for Car Shipping Jobs
There are various ways to search and apply for auto driveaway jobs. One method would be to post your resume online in a resume bank. Here, potential employers and recruiters can find your resume, see your experience and training, and contact you if they are interested in an interview. While this requires little effort on your part, you have little say in which recruiters actually look at your information.
Another effective way to get a trucking job is to begin searching the hiring databases on your own. There are a variety of websites that post niche specific trucking jobs, including jobs for car shipping and transport. These listings will give you all of the pertinent information about each position, as well as instructions on how to deliver your resume or a place to fill out an application. This will give you the bigger picture of what is available, along with salary information for different companies and locations.
Finally, if you have some specific companies in mind at which you would like to work, you can contact them directly. Many companies will post on their websites about open positions and their application process. Even if your desired company isn't currently hiring, you may be able to leave your resume for consideration for future work.
Applying For Car Shipping Jobs
Follow the potential employer's protocol for applying. Send them a resume, cover letter, or application as is requested. Be sure than any additional documentation they ask for is attached, such as license and driving record copies and letters of reference. Once the information has been submitted, wait a week or so and follow up if you haven't heard anything back.
Always be honest when speaking with recruiters or hiring personnel at a trucking company with which you are applying. Reference and background checks are an industry standard, so hiding information will get you nowhere. Instead, be open and honest about any possible black marks on your record, as they will be seen anyway.
One key point to remember when applying for a trucking job in car shipping is to put in a number of applications. While there may seem to be plenty more jobs available than truckers to fill them, finding a company where you are a perfect fit and who offers the compensation you need is crucial. The more places that you apply, the better your odds of finding the perfect car shipping job for your own needs become.