Franchise Opportunities
What Are Some Advantages of Starting a Franchise?
Seizing on a franchise opportunity can enable a new owner to be able to see that business established in a shorter time than if they had to do it all from scratch. It does depend, though, on the company that is offering the franchise as to how much it will really help the owner.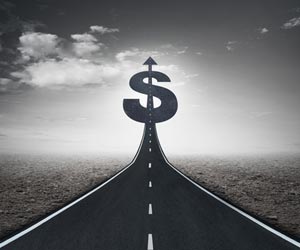 In some cases, the amount of benefit of going with one franchise over another can be readily seen. The amount of support, tools, supplies, training, and possibly even financial help can all be part of the package with some companies. Other franchises may actually offer little to provide real support for a fledgling business.
For this reason, it is essential on the part of the entrepreneur to investigate as fully as possible the extent of help that the company is both willing and able to provide. A misunderstanding here can certainly lead to disappointment and possibly failure if there is a large gap between what is expected and what is actually going to be delivered.
Among some of the advantageous things that a franchise may offer, you can find:
Use of an established brand name. You could start a UPS Store franchise for instance.
A supply line already in existence
Proven products
Professional marketing experience and marketing tools
Leadership training
Quality control
Possible problem resolution
Possible exclusive areas to work in
Refined business model to work with
Possibility of much quicker profits.
When it comes to getting finances for your new business, it may also be easier when you start a franchise, too. Professional management help and training from the company (if available) will certainly add credibility to your Business Plan.
Lenders know that franchises have a much better survivorship record, which could give you a greater likelihood of being able to get the finances you need.
Another powerful advantage of choosing a franchise is that there is research going on all the time now that will enable you to see which franchises are really good and taking off, and which ones just are not worth the effort – or money. This will also enable you to see which ones will most likely work for you and which ones you probably want to stay away from.
The truth, though, is that franchises can save you a lot of time and effort. You are reaping the efforts and investment of the company and taking advantage of it to see success in less time than the company did – and you have less resources and staff, too!