Low Cost Franchise Businesses
Franchises come in all kinds of cost ranges, and there are many that can be obtained for a low cost, or for less than $10,000. Some may even cost as little as $300. It is also possible that with a low cost franchise, there may not be any royalty fees, either.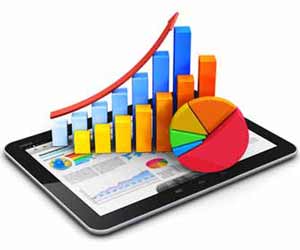 Two of the main advantages of getting a franchise are the brand name and the proven business model. It is quite possible, though, that you really may not be getting either one if the business has not been around very long. It is a good idea to investigate it fully and then compare it to similar franchise offerings. Here are some industry areas where you can find low cost franchise opportunities:
Advertising – digital and print.
Automotive – Car unlocking.
Business services – medical billing, staffing, accounting, business coaching, equipment leasing, drug testing, etc.
Classes (online) – Art classes, tutoring, dance and theater.
Cleaning services – Dry cleaning services, carpet cleaning, commercial and home cleaning, duct cleaning, etc.
Financial services – taxes.
Franchise services – consulting, selling.
Furniture repair.
Home – Building, interior decorating, inspections, cleaning.
Home services – handyman, painting, and more.
Miscellaneous – breath testers, medical ID.
Pet services – Pet ID.
Pictures and videos – wedding videos, team pictures, and more.
Printing and shipping services – business cards, packaging and shipping, product printing, etc.
Real estate – auctions.
Retail – jewelry, vending machines, cookware, and more.
Senior care services – Care providers.
Travel – planning, reservations.
— Search Franchise Opportunities —
Low cost franchises can be money-makers, but most likely they will not bring in nearly as much as a well-recognized name brand franchise. You will want to be wary of any company that indicates that a large profit margin can be expected.
If you already have a business, then it is also possible to add a low cost franchise to it in order to expand your offerings. This will enable you to add brand name products or services to your business potentially allowing you to grow faster.
When you buy a low cost franchise, however, you want to be certain of exactly what you will be getting, and of what does not come with the package. You should not expect to get a lot of training and ongoing services – at such a bargain price.
Also, you do not want to buy it just because it is low price. Like any business, franchises can take a while to build. This makes it important that you make sure that it is something you will enjoy doing, that you can afford to do, and that it will bring in an income so you can pay your bills.