InterContinental Hotels Group Franchise
When it comes to a franchise opportunity, the hospitality industry may provide you with just the excellent business opportunity you want. With many people constantly traveling for one need or another, there will always be a need for hotels. The InterContinental Hotels Group is clearly the largest franchise business opportunity for the hospitality industry. According to Entrepreneur.com, it is the 5th best franchise opportunity around. Here are some details about it for your consideration.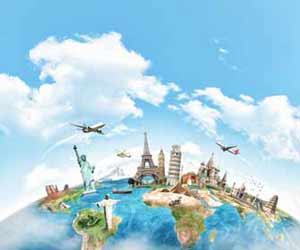 The InterContinental Hotels Group (IHG) claims to have the largest number of hotel rooms of anyone in the hotel business. In addition, it added is adding a large number of new hotels each year. This means that there is a constant flow of new hotels – and they are in the better hotel chains. Here are the hotel chains owned by the InterContinental Hotels Group:
InterContinental
Crowne Plaza
Hotel Indigo
Holiday Inn
Holiday Inn Express
Staybridge Suites
Candlewood.
Altogether, this group owns hotels in about 100 different countries. There are also more than 4,200 hotels and the number is growing. IHG is now seeking to reach into China and Russia to expand their markets.
Currently, IHG is working on long term trends that expect a lot of growth in the next few years. This includes the fact that airlines cost less, the Internet is making it easier to make travel arrangements, and that there is a projected need for an additional 1 million rooms by the time 2020 gets here.
A franchise opportunity with IHG is an excellent franchise business opportunity with definite projected growth. The InterContinental Hotels Group has a program called the IHG "System" and it shows how they generate their money to buy hotels, provides marketing for them, and continue to expand.
The IHG takes a percentage of the income for each franchised hotel. In addition to franchises, however, the company also manages some hotels, and will develop some, too. Due to the better chains involved, hotels have to stay up to specifications.
— Search Franchise Opportunities —
This is a rather unique franchise business opportunity, because the InterContinental Hotels Group works hard to ensure that each of its hotels is seeing a constant supply of guests for each hotel. They run 12 call centers, do heavy marketing for their hotels, and also provide optional promotional tools.
The InterContinental Hotels Group offers excellent franchise opportunities for individuals – in many countries. In order to get started and learn more, go to the IHG franchise opportunity Web page.