Transportation Employment Category
The Transportation Industry Wants To Hire You
Millions of people work in the global transportation industry. This on-the-move industry is responsible for moving people and things from point A to point B. From the open highways to the friendly skies to the endless ocean, the transportation industry needs you to ensure that everything gets to its final destination.
Transportation is a huge industry with a constant demand for truck drivers, pilots, flight attendants, drive away drivers, boat captains, and other cool jobs. If you don't believe that you'll be in-demand in the transportation niche, stop by the JobMonkey JobCenter to see for yourself. There are endless job openings with countless cool employers in the transportation niche.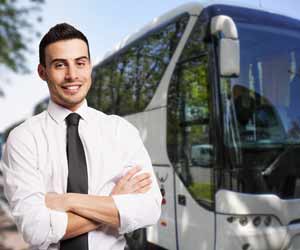 Can you imagine a world without the transportation industry? Almost every item you use on a daily basis has been transported or shipped in some capacity or another. Our society relies on planes, trains, automobiles, and boats to keep our economy rocking and rolling. This growing industry is essential for our way of life – and that's where you come in. Find a job in the transportation industry and you'll play a role in a trillion dollar, global industry that affects almost everyone on Earth.
— View Driver and Courier Job Postings —
When you land a transportation job, you might be a:
You can learn about these transportation jobs and other cool opportunities in JobMonkey's Transportation Employment Industry guide. Take advantage of this free resource to learn about jobs in the following niches:
If you're looking for work, get your foot in the door of the transportation industry today. Not only can these jobs be lucrative and allow you to travel, but they also offer plenty of opportunities for you to climb the professional ladder and have a rewarding career.
— View Transportation and Freight Job Postings —
Are you ready to explore the exciting opportunities in the transportation industry? The following pages and links will help to point you in the right direction.