Fitness and Athletics Employment
Get Paid To Be Active In The Fitness & Athletic Industry
Are you a sports fan? Do you enjoy working out? Are fitness and athletics a big part of your life? If you answered yes to any of those questions, it's time to pursue a fitness and athletic job. Land a gig in this industry and it will be a total game changer for you.
There are too many jobs out there that pay you to sit at a desk. It's up to you to break the mold and find a job that pays you to be active. You don't have to be a superstar athlete to find sports and fitness jobs. Not everyone is cut out to hit the winning run or score the final goal, but if you're passionate about sports you can find a cool job in the fitness and athletic niche.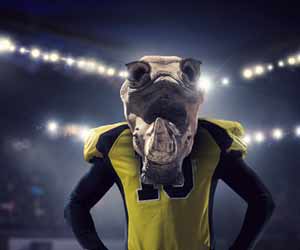 Imagine getting paid to…
Any of these things can be your reality if find the right career path. If you've ever dreamed about becoming a sports coach, PE teacher, sports journalist, nutritionist, stadium operations manager, athletic recruiter, dietitian, yoga instructor, dance teacher, or sports mascot, we highly encourage you to explore JobMonkey's Fitness and Athletic Industry guide. Are you ready to learn about cool niches like:
In the following pages, you'll learn about fitness and athletic careers that are ideal for active people like yourself. If you're passionate about sports, fitness, and life then please explore the JobMonkey Fitness and Athletic industry guide.
Not only will you learn about entry-level jobs, internships, part-time gigs, full-time jobs, and life-long careers, but you'll be able to fine tune your job search so that you're ready to search and apply for your dream job. This guide provides you with everything you need to know about the fitness and athletic niche.
Are you ready to get paid to play? Explore these Sport, Athletic and Fitness Job options below.